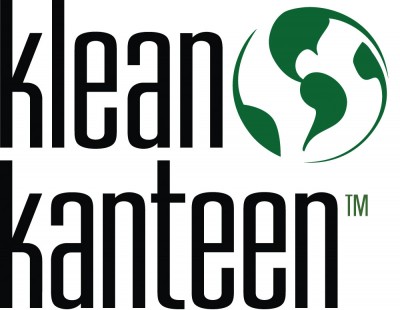 When an object is beautiful and purposeful, people will use and treasure it. With this philosophy in mind, O.A.R.S. is pleased to announce that it is partnering with Klean Kanteen, the leading provider of solutions to single-use plastic.
This year O.A.R.S., the world leader in whitewater rafting and nature-based adventure travel, will give each of its overnight guests on domestic adventure vacations a 12-ounce insulated Klean Kanteen (with café lid) embellished with O.A.R.S. 45th Anniversary artwork and the Seven Principles of Leave No Trace.
This brand-new partnership between O.A.R.S. and Klean Kanteen provides O.A.R.S. overnight guests with a high-quality river- and trail-worthy stainless steel beverage container that they will want to keep and use for years to come. According to Klean Kanteen, refilling and reusing bottles, canisters and tumblers instead of buying single-use containers allows every individual to keep thousands of bottles, cups and other single-use items from entering the waste stream, our waterways and our oceans.
"Partnering with Klean Kanteen to refuse single-use disposable products meshes well with our aspirations to be a leader in responsible travel. We also like that they're a family-owned company, like us, based just a few hours up the road in Chico, Calif.," says Steve Markle for O.A.R.S. The new insulated Klean Kanteens will replace the mugs the company has been handing out for decades on its river trips. "Even though we've been utilizing reusable mugs on our trips for years, partnering with Klean Kanteen provides our guests with a product they will not only use, but hopefully cherish for many years to come," adds Markle.
"We're more than just high quality bottles. We start conversations that inspire people and then equip them with the resources they need to make conscientious choices. It's what we stand for and the purpose we serve every day," states Erika Bruhn, director of marketing and brand at Klean Kanteen. "In addition to promoting conscientious living, we have a long history of supporting both conservation and river stewardship initiatives. It's a natural fit for us to be partnering with a company like O.A.R.S. that shares our commitment to these types of causes."
This partnership is in line with O.A.R.S.' 45 years of environmental stewardship spearheaded by president and founder, George Wendt, who in 1969 established his small, oar-powered rafting company with the goal of delivering people to the wilderness to share with them his passion for wildness and to begin to fulfill a dream of preserving and protecting wild places for future generations. Today O.A.R.S. is routinely recognized by the National Park Service and various other land management agencies for its commitment to responsible travel.
O.A.R.S. donates well over 1% of its gross annual sales to regional conservation and community groups. "Again this year," adds Markle, "in partnership with its guests, the company will contribute to conservation organizations around the globe via voluntary donations and annual fundraising events." In over four decades of business, the company and its guests have teamed up to contribute more than $3.5 million in donations and contributions toward the preservation of the environment and to various conservation initiatives that span the globe from the iconic rafting rivers of the American West to international waters as far flung as Fiji and Zambia.
O.A.R.S.' other sustainability practices include maintaining 100 percent solar operations at its warehouse and main office in Angels Camp, CA, and at its Grand Canyon operations warehouse and office in Flagstaff, AZ. The company's communications also focus on sustainability with 90 percent email-only communiqués in place since 2010. The company purchases recycled paper products and paper sourced from companies certified by the Forest Stewardship Council (FSC).
For more information, availability, reservations and a copy of the 2014 O.A.R.S. Adventures catalog call 209-736-4677 or 800-346-6277, email [email protected], or visit: www.oars.com.
Logo courtesy Klean Kanteen