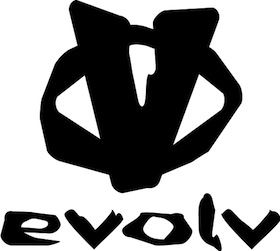 Evolv Sports athlete Kai Lightner will be featured in "14.c" at the 5Point Film Festival.
"It is rare, but every once in a while we come across the right story, filmmaker and partner and we get to help the story get told," says Sarah Wood, Executive Director of 5Point Film. "5Point doesn't produce films, we curate them. We support emerging filmmakers through our network, and through opportunities like this one. George Knowles did a great job capturing the essence of Connie and Kai in this piece. For a rising star like Kai, he and his mom are nothing but the most humble, committed, and respectful people. 5Point resonates with those qualities, part of our 5 Guiding Principles and we loved the fact that Kai is climbing for Kai…not his peers, not his idols, he is doing it his way and in the style he loves."
"14.c" came from a good story that just had to be captured on film.
"I liked the idea, and after hearing the proposal, Evolv was in," says Brian Chung, Evolv Sports' President. "The film and authentic story can be such a powerful pair. The potential in Kai as a climber, and the potential for this story to elevate and inspire all climbers, goes way beyond this film. We are thrilled to be a partner this year and to have gotten the chance to tell Kai's story…this is just the beginning for Kai…we look forward to seeing him grow."
Logo courtesy Evolv Sports