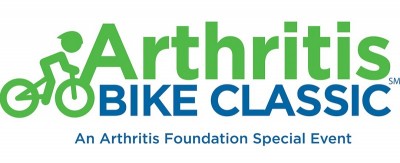 Verde Brand Communications, a leading provider of integrated brand communications solutions, will represent the 2014 Arthritis Foundation California Coast Classic Bike Tour, presented by Amgen, for a second year. As the communications partner for the 14th annual event, Verde will create event buzz and exposure and engage the bike tour's rider base while building awareness of arthritis and the Arthritis Foundation.
"The Verde team's communication expertise and knowledge of the bike industry make them the perfect partner for this exciting event," said Teri Lim, Chief Marketing Officer for the Arthritis Foundation, Pacific Region. "We are pleased to be working with Verde again this year and are confident that they will build on the momentum from last year's ride to further the Arthritis Foundation's mission."
Arthritis is the most common cause of disability for people in the United States, affecting almost 53 million people, including 300,000 children. For the past 13 years, the Arthritis Foundation's California Coast Classic has raised millions of dollars to support arthritis advocacy and research and to help improve the quality of life of those living with arthritis. This year's event will host 300 cyclists and supporters who will ride 520 miles over eight days down the scenic California coast from San Francisco to Los Angeles. The 2014 ride will take place on September 13-20.
"Verde is honored to be given the opportunity to work with the Arthritis Foundation again this year," said Kristin Carpenter-Ogden, founder and CEO of Verde Brand Communications. "With our time-tested knowledge of the bike industry, extensive experience in event management, and highly effective communications tactics, I have no doubt that we are well aligned with the goals of the organization to help find success for the California Coast Classic. We are thrilled to be able to build awareness for such an amazing cause and exceptional event."
To learn more about the ride and how you can participate, please contact Sarah Steinwand, [email protected] or visit the website at www.CaliforniaCoastClassic.org.
Logo courtesy Verde PR