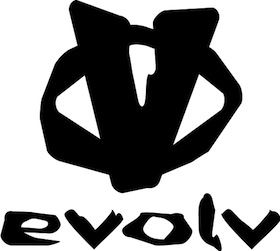 Evolv Sports, manufacturer of exceptional climbing footwear, announces their support and partnership with the 5Point Film Festival.
"We see our partnership with 5 Point Film as our brand joining with our community of passionate people to have more of a celebration of culture and experience," says Brian Chung, President of Evolv Sports. "It's experiences and events of this caliber that elevate and inspire us all." Sarah Wood, Executive Director of 5Point Film says,"We appreciate Evolv's support of our mission, these inspiring stories and our greater outdoor community."
The 5 Point Film Festival kicks off in Carbondale, CO April 24 beginning a full weekend of inspiring stories, special guests, and celebrations as a community built on respect, commitment, humility, purpose and balance.
Logo courtesy Evolv Sports