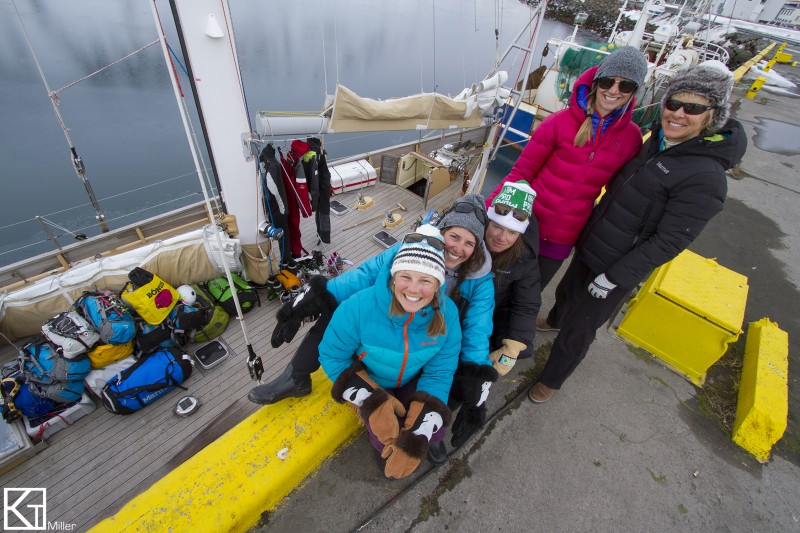 The Shifting Ice Team arrived in Ísafjörður on Thursday and spent two days skiing in the west fjords on the Aurora Arktika with it's crew and their friends.  We look forward to sharing the beautiful imagery we captured here upon our return from Greenland.
We will be boarding La Louise this afternoon, with the hopes of setting sail for Greenland this weekend. The open water crossing from Ísafjörður to our first port of call in Greenland (Paaimut) is expected to take 4-6 days sailing, so we will need to wait for an appropriate weather window.
While we are on La Louise (March 29th- April 18th), we will have limited contact but we will be posting text updates on the Shifting Ice Facebook Page via our inReach Delorme. On our Facebook page there is also an app called 'inReach Expedition Location' where we will be dropping pins from our GPS so you can track our progress. If you can't view this via Facebook, you can also view it here. We recommend that you check out the aerial view.
Connect with the team via social media using @shiftingice and #shiftingice.
Image courtesy KT Miller