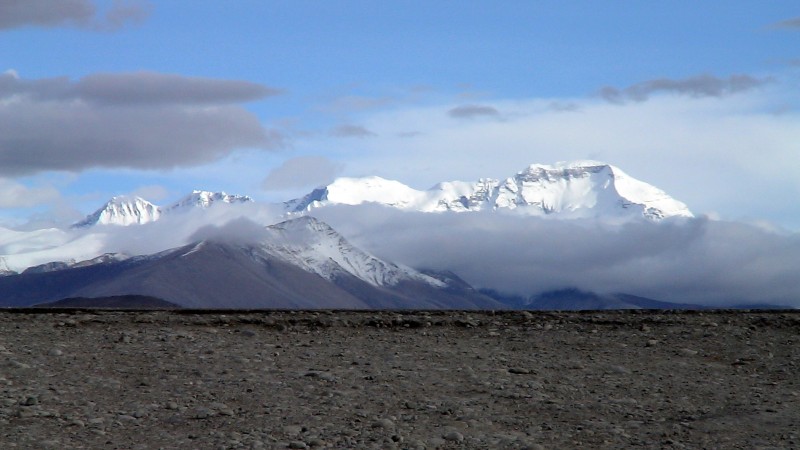 In 2010, Matt Moniz was named a National Geographic Adventurer of the Year. He was 12.
His first expedition was to Mount Everest's base camp at age nine, which only became possible after his dad's friend bailed from the trip at the last minute. "After that, I was hooked. I'd just had the best time of my life," he said.
Over the following year, Moniz climbed Tanzania's Mount Kilimanjaro, Russia's Mount Elbrus, and Argentina's Aconcagua. The most recent challenge he completed was last summer and helped lead to his award—climbing to the highest point in all 50 United States in a mere 43 days with his father, Mike.
Now the 16-year-old is preparing for his next expedition. On April 3, Moniz will climb his first 8,000-meter peak.
"Cho Oyu, Everest, and Lhotse. While it may seem an audacious target for a 16-year-old, there's a method to the madness," he wrote on National Geographic. "Our goal when planning this expedition was to limit objective risk, test me on an 'easier' 8,000-meter peak prior to an attempt on Everest, and, if all goes well, connect multiple peaks, one mountain at a time."
The team will start on Tibet's Cho Oyu, helping to acclimate their bodies to the conditions they'll face on Everest.
"Another important reason for the team starting on […] Cho Oyu is to respect the alpine tradition of experience, preparation, and progression before climbing Everest," Moniz said. "Countless stories have been written about inexperienced climbers attempting Everest, putting themselves and others in danger."
In regard to asking himself if he's ready for Everest, he said one thing matters.
"[…] when I can feel certain that if everything goes badly I have the skills and experience to get myself down on my own. To accomplish that, it means more than just having an impressive resume of peaks, I need to possess strong rock and ice climbing skills, rope handling must be second nature and I need to be able to understand what my body and the mountain are telling me."
To follow along with the expedition, check out Moniz's website.
Image from Robstar06 on Wikimedia Commons