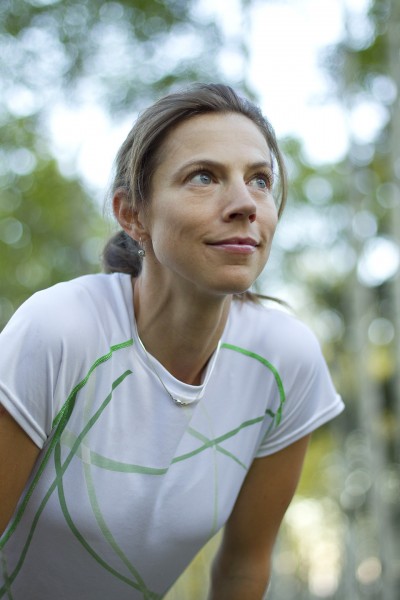 Rocky Mountain trail running and yoga offers formula for excelling in sport and life
Run Wild Retreats has opened registration for Run Your Way to Optimal Health trail running and yoga retreat, taking place July 17-20, 2014, in the heart of the Rocky Mountains. Running and wellness coach Elinor Fish is leading the retreat, designed to help people tap into trail running's power to reduce stress, calm a busy mind and rejuvenate a chronically tired body.
"I believe that stress is our society's number-one health threat and that running can be the most instantaneous and effective stress-mitigation tool available," says Elinor Fish, a running coach of 15 years. "Several times in the past few years I've become so overcome by chronic stress that I had no energy to get out of bed, let alone go running. The road to recovery led me to spend hundreds of hours researching the precise effects that stress has on our minds and bodies and the best ways to use running, diet, mindfulness and yoga to immediately alleviate those effects and make us more resilient to stress over the long term."
Retreat participants learn how to use running as a movement meditation, use natural running form to run better with less effort, to speed recovery and gain more energy with a whole-foods alkaline diet, plus the seven things every runner must know to perform at his/her best in sport and in life.
The retreat will be held in Carbondale, Colorado, recognized as one of the top "Next Great Places to Live and Play" by National Geographic Adventure magazine, with daily runs taking place on scenic singletrack trails in nearby Aspen, Snowmass and Redstone, Colorado. Daily activities include trail runs of four to 12 miles, lectures, a whole foods cooking class, yoga classes, individualized running-form evaluation, lunches and much more.
Participants will come away not only with a better of understanding of how to run more efficiently and train without burning out or succumbing to injury, but also with how to stay consistently motivated to run and become more resilient to everyday stress.
The long weekend retreat program (July 17-20) is $697 and the mini-retreat option (July 19-20) is $397. An early bird discount of $50 is available for those who register before April 30, 2014. Registration, more information, a full retreat itinerary and other FAQs is available at www.RunWildRetreats.com.
Image courtesy Run Wild Retreats