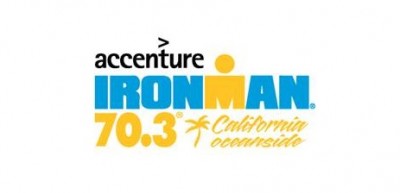 For the second straight year, Accenture will serve as title sponsor of the IRONMAN 70.3 California triathlon being held this year Saturday, March 29. The triathlon will host nearly 3,000 athletes from around the world in Oceanside, Calif., the region where the sport originated.
Additionally, the Challenged Athletes Foundation (CAF) will again be the Official Event Charity. As a part of that effort, more than a dozen members of the military will compete as part of CAF's Operation Rebound, a program that provides funding and support to permanently injured service members and first responders to help them become active once again and feel whole through the healing power of sport.
"As a company that thrives on innovation, we are proud to sponsor the Accenture IRONMAN 70.3 California triathlon, a competition that offers endurance athletes and military service members a chance to race in the region that first created the triathlon," said Gino DiGregorio, Los Angeles managing director for Accenture. "We are thrilled to sponsor this event for the second consecutive year and we welcome all participating athletes to the competition in Oceanside."
One of nearly 70 events in the global IRONMAN 70.3 series, the Accenture IRONMAN 70.3 California triathlon leads athletes along a 1.2-mile swim, 56-mile bike and 13.1-mile run on a course that utilizes a variety of Oceanside's scenic areas. The swim takes place in the Oceanside Harbor and the one-loop bike course features breathtaking views as athletes ride through San Clemente State Park before dipping into the Marine Corps Base at Camp Pendleton. The run course takes athletes on a winding journey along the pier, which is one of the longest fishing piers in California, and then out to Oceanside's flat beachfront path. The event offers a total prize purse of $50,000 and 50 coveted slots to the 2014 IRONMAN 70.3 World Championship, taking place on Sept. 7 in Mont-Tremblant, Quebec, Canada.
"This race is unique in that half of the volunteer staff comes from units stationed at Camp Pendleton," said Gina Thomas, race director for the Accenture IRONMAN 70.3 California triathlon. "We are privileged by the presence of military service members volunteering their time along with the long standing support of the military community."
As part of Accenture's commitment to high performing athletes, the company will feature a demonstration of health and fitness wearable technologies, including Google Glass, during race week in its expo booth at the IRONMAN Village. Wearable technologies, a key trend identified in the Accenture Technology Vision 2014, provide real-time intelligence allowing people, especially athletes, to act and react faster and more intelligently in virtually any situation. In a recent Accenture survey on digital consumers, more than 52 percent plan to buy a fitness monitor and 54 percent a health monitor, showing the various ways digital is making an impact in virtually every business, including sport.
For more information on Accenture IRONMAN 70.3 California, please visit www.ironmancalifornia.com.
Image courtesy Accenture