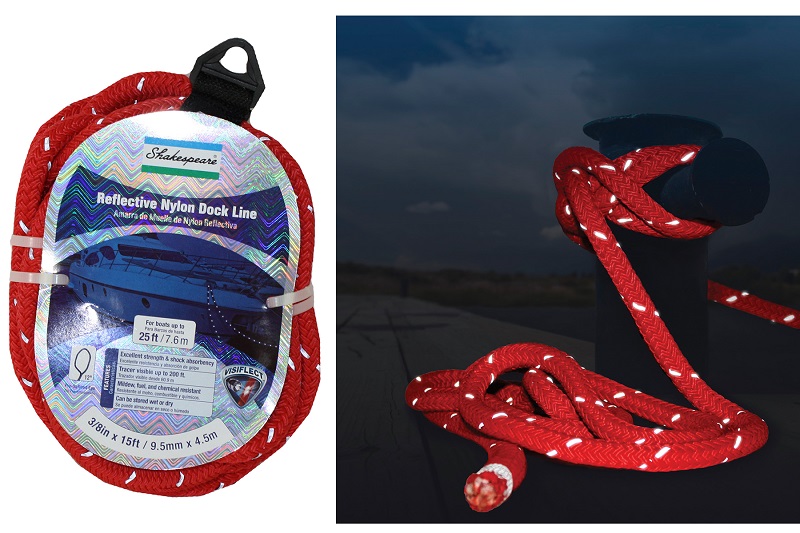 Finding dock lines in a boat, on the dock or tied to a cleat or post needn't be a guessing game during late night or early morning hours. Highly visible even on a moonless night, reflective marine dock lines from Shakespeare deliver security and peace of mind.
Special Visiflect reflective tracers woven directly into the jacket make these eye-catching lines detectable at a distance of up to 200′. Double-braided nylon rope construction offers excellent strength and shock absorption. Resisting abrasion, rot, mildew and oil as well as UV rays, lines can be stored wet or dry. A 12″ pre-spliced eye facilitates docking.
Engineered for ultimate performance, quality and featuring a beautiful design, Shakespeare's reflective dock lines are offered in black, red or white. Three different sizes are available to accommodate boats up to 45′: 3/8″ W x15′ L; 1/2″ W x 25′ L; and 5/8″ W x 25′ L. Retail prices range from $13 to $65. The packaging includes a reusable storage winder, useful for organizing and prolonging the life of the dock line.
Image courtesy Shakespeare