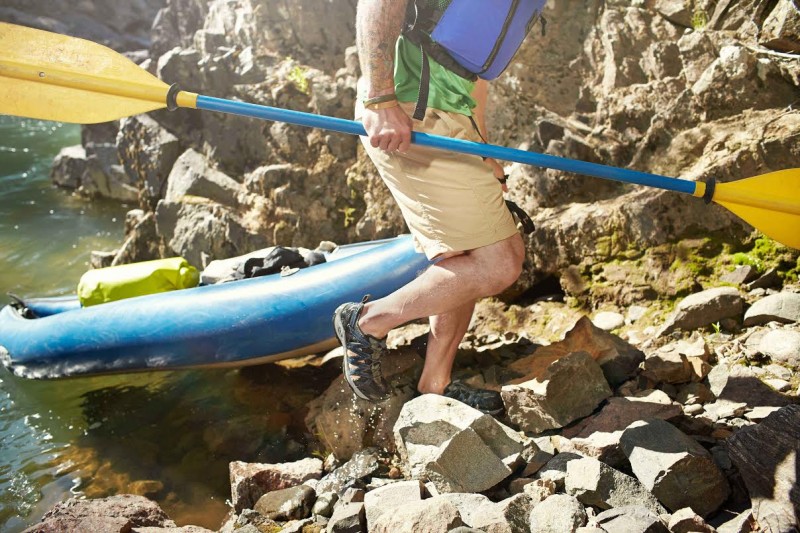 This April, outdoor shoe company Chaco will be celebrating 25 years in business. To help recognize the anniversary, a number of special events have been planned, from releasing the From the Vault collection to incorporating photos of consumers wearing Chaco shoes over the years through a social media timeline.
Chaco will begin its Fit for Adventure Tour in Houston in late May. A vehicle and trailer will be traveling around the country, making stops at eight music festivals and three college football games over a four-month period to promote the company in areas where the brand is popular. In addition to the tour, Chaco created a timeline and contest that will allow fans to upload photos of their adventures over the past 25 years while they were wearing the shoes. This will provide a history of the brand and give people a chance to win Chaco Cash to use toward purchases.
"The timeline will be from year one all the way through present," said Chaco President Chip Coe. "There's a timeline of them slotting their photos in Kenya to the South Pacific to the Grand Canyon."
Chaco also released a Look Book that allows buyers to easily skim through the latest products, complete with accompanying videos that provide more details about each shoe.
Another facet of celebrating the anniversary comes in the form of releasing a new line of shoes. The From the Vault collection will feature sandals with the most popular webbing styles over the past 25 years. The shoes are made in the United States, come in a specially-designed box, and feature the retro gecko logo. There are three versions for women and two for men.
"People will be excited to see the webbings they know and love," said Coe, who left SmartWool and took over as general manager of Chaco in spring of 2011 before becoming president.
"I've been in the industry for more than 15 years now, and Chaco is one of the few organizations that I can say is a really passionate brand," he said. "It's just a hugely enthusiastic organization and consumer base that loves the products. It's a rare opportunity to work with both consumers and team members like that."
Coe works with a team of about 15 people who are responsible for marketing, product development, brand strategy, and sales, for which he provides oversight. Chaco is housed under Wolverine Worldwide.
As for what makes Chaco a standout company in the outdoor shoe industry, Coe pointed to a few things.
"First of all, authenticity. It has stayed for 25 years and has been very focused on a single mission: developing super simple, durable, high-quality, action-oriented footwear," he said. "We haven't diverged into apparel or anything else. Consumers understand what the brand represents. It's very much like it was years ago.
"You can stretch a brand. Organizations like Nike have done a great job with that. But in the outdoor industry, it seems the consumer likes to have a range of companies, each focused on one thing."
As for the future, Coe said the staff just wrapped up a round of meetings that discussed the spring 2015 product line, which will include several new releases.
"Picture an evolution from the original sandal platform. Chaco was kind of born on the river, and slowly stepped up on the trail that runs beside the river," Coe explained. "Now, we're moving further up the trail."
Chaco will release a line (Outcross Evo) built around the original Outcross, which is a hybrid close-toed shoe perfect for water and trail use. The company is continuing to expand ever so slightly on the range of close-toed shoes and consumers should expect to see some bright, candy-store colors in 2015, Coe said. Also incorporated will be easier adjustment and lighter weight.
For more information, visit the Chaco website.
Images courtesy of Chaco/Backbone Media