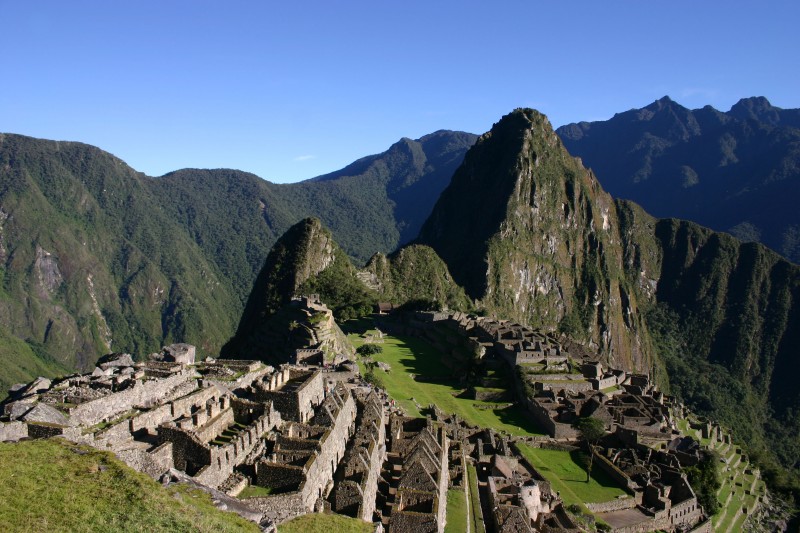 Peru's Ministry of Culture has announced three new requirements for all foreign tourists who will be visiting Machu Picchu. While the requirements have yet to be approved, visitors would have to hire an official guide in order to enter the Inca Citadel, follow one of three predetermined routes through the citadel, as well as abide by time limits at specific areas in order to prevent too many people congregating in one place.
Ricardo Ruiz Caro, the new regional director of culture in Cusco, provided copies of the document to tourism federations and other affected organizations for review and comment. Fernando Astete, director of the Machu Picchu Archaeological Park, told Peruvian Times the regulations "should be approved in a couple of months," and were initiated with conservation in mind.
"There are guides that come in and they go against the circuit, or we say no more than 20 tourists in each group, and they come with 30 or 40," Astete said. "Everything we are doing is in order to preserve the site and prevent damage."
UNESCO told Peru it needed to "finalize and adopt [a] public use plan … by 1 April 2014 … in line with the provisions of the Management Plan for the property, including the definition of carrying capacity for the Historic Sanctuary."
The new regulations seem to be an answer to this. While most of what is included in the preliminary document makes sense, such as the maximum number of people in each group, some of the new rules seem quite strict. Guides will be required to wear uniforms complete with their credentials. For visitors who have traveled namely to see Machu Picchu, the three- to five-minute time limit could seem quite frustrating.
Image from Charlesjsharp on Wikimedia Commons