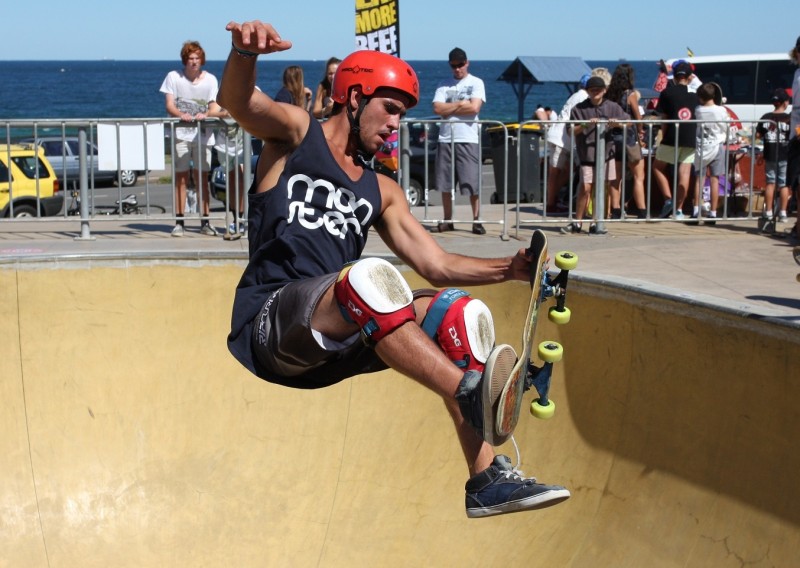 While it's no surprise that many sports have not been approved for inclusion in the Summer Olympic Games, both Skateboarding and BMX (Halfpipe and Park) events are being considered for the the 2020 Games in Tokyo, Japan.
According to Sports Business Daily, IOC Sports Director Christophe Dubi said he expects the IOC will recognize the International Skateboarding Federation by the end of 2014.
"That is probably the next boost to the sport," he said. "Major events, exposure to the global stage is what will help the sport continue to grow."
In the past, adding sports to the Games has been a fairly challenging process. While Jacques Rogge held the position of IOC president, a cap was put on the number of sports at 28 and the number of athletes at 10,500. New IOC President Thomas Bach is apparently a bit more relaxed about adding new sports, and the process is expected to become easier.
While BMX Racing has been included since 2008, BMX Halfpipe and Park have not. While the next Summer Olympic Games in Rio de Janeiro, Brazil in 2016 have already been finalized, talk of including the events in 2020 are underway. Adding Sport Climbing is also being discussed, which has been denied previously.
"We should not move away from those sports that appear to be more traditional," Dubi said. "You need probably a blend of urban-extreme sport and at the same time making sure that we have the ground covered with all the [traditional] others."
He said adding Slopestyle and Freeskiing to the Winter Olympic Games was a huge benefit and helped draw in a much wider audience, specifically younger viewers. These sports have been included in the X Games, which attracts the kind of audience that's not as prevalent in the Olympics.
Dubi said these "extreme sports" would assist in increasing this viewership, but as of now, no final decisions have been made.
Image from Adam.J.W.C. on Wikimedia Commons