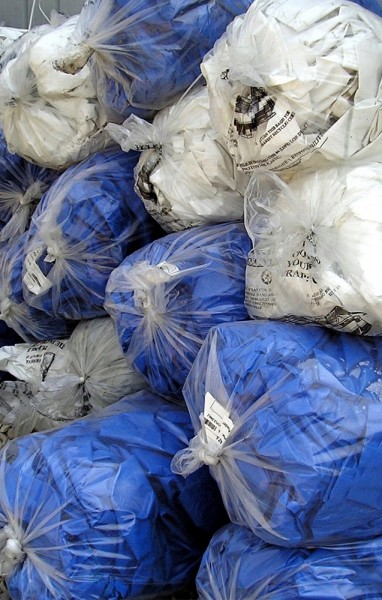 As boats are uncovered for Spring, marina and vessel owners need a convenient way to get rid of the used shrink wrap covers. Dr. Shrink's 2014 Recycling Run is the most environmentally responsible option. For the fifth year, the company is working with Bay Area Recycling to pick up and recycle used shrink wrap. Residents of Illinois, Indiana, Michigan, Minnesota, Ohio, South Dakota, Wisconsin and select locations in New York have no reason not to take part. This year all pick-ups will be conducted in July.
Also new this year, Dr. Shrink is looking for marinas and storage facilities across the country to serve as drop-off locations or to provide pick-ups for Dr. Shrink shrink wrap in their area. Participants would be paid to perform these activities. Business owners willing to participate can fill out a form available on www.recycling-run.com.
All Recycling Run participants must buy the EZ Fill Bags from Dr. Shrink for $5 and fill them with shrink wrap only, no strapping, buckles, vents or other contaminants. A video showing how to properly prepare the bags is available on the Recycling Run website.
Then, participants fill out a form with their address and semi trailers will be scheduled for pickups throughout the entire month of July. Forms can be downloaded from the website and must be returned to Dr. Shrink via fax, phone or email. Local partners take it from there and will pick up the bags as scheduled. Also, there are select locations where participants can drop off the bags themselves instead of having the trailer pick it up. This allows participants to dispose of the bags when it is convenient for them and is also great for people who don't have much space to store the bags. These drop-off locations are also listed on the Recycling Run website.
Dr. Shrink shrink wrap is a #4 LDPE premium, virgin resin material that is easily recyclable into a variety of usable consumer products. It will not biodegrade in a landfill.
Image courtesy Dr. Shrink