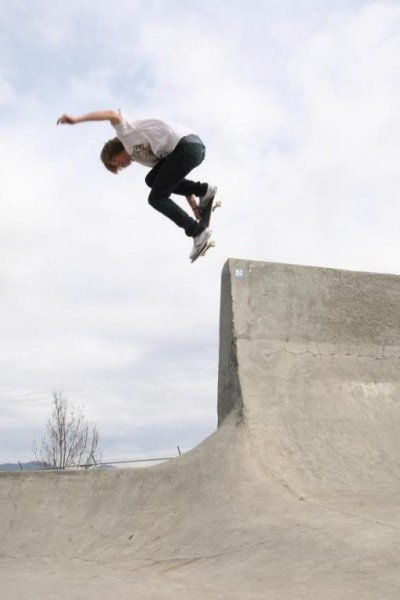 A new analysis from Western Michigan University found that extreme sports have been linked to more than 4 million injuries since 2000 and cause more than 40,000 head and neck injuries each year.
The analysis was completed using information collected through the National Electronic Injury Surveillance System between the years of 2000 and 2001.
"While we've been inventing and coming up with all these new sports, the conversation has been all about the excitement and not about the safety," said study co-author Dr. Vani Sabesan, according to HealthDay.com. Sabesan is an assistant professor in the department of orthopaedic surgery at Western Michigan University's School of Medicine in Kalamazoo, Michigan.
"We know that youth tends to push the envelope and take things to the next level," she continued. "So the tricks involved in these increasingly popular sports are becoming more and more advanced every year. And that means more and more accident risk."
The information collected focused on accidents involving non-professional athletes, but the database also had information about seven sports that are part of competitions such as the X Games: mountain biking, surfing, snowmobiling, motocross, skateboarding, snowboarding, and skiing.
The results showed that one out of every 10 injuries involved the head or neck, and 2.5 percent of those were categorized as severe (typically involving fractures), according to MedicalDaily.com. Head injuries were the most common at 87 percent, with neck injuries at 17 percent.
Skateboarding produced the most injuries, with snowboarding and skiing following, respectively. The yearly number of head and neck injuries increased from 34,000 in 2000 to 40,000 in 2010.
Sabesan is planning to present her findings at the annual American Academy of Orthopaedic Surgeons meeting in New Orleans on Friday.
Image from Vlwisconsin on Wikimedia Commons