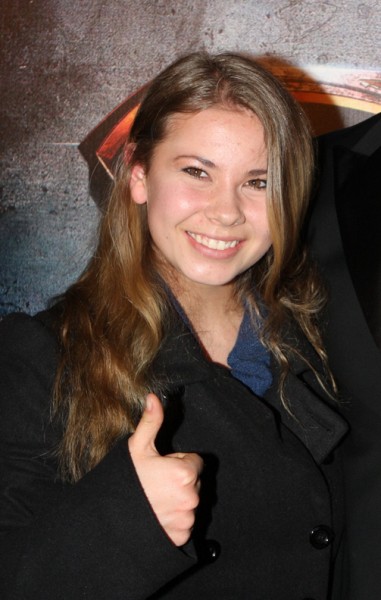 Bindi Irwin announced her acceptance of SeaWorld's Youth Ambassador title last week and since then, the criticisms have been almost endless. The daughter of the late Steve Irwin, formerly the host of The Crocodile Hunter, has found herself on bad terms with animal activists in the midst of the Blackfish controversy.
The 2013 documentary focuses on Tilikum, an orca held by SeaWorld involved in the death and injuries of trainers, which presents mainly opinions that oppose captivity of the animals.
But the 15-year-old has remained positive.
"For me, personally, I'm all about being passionate and following my dreams in my heart," she told Behind the Thrills. "So whether you agree or disagree, this is what I love to do and this is what I will continue. I will work my whole life to spread the message about wildlife and wild places.
"I want to carry on in my father's footsteps and make sure that everything that he lived and died for continues forever […] I want to make him proud."
Most notable of the criticisms is a statement from her own grandfather, Bob Irwin.
"While I have not visited any of the SeaWorld USA locations, and have no intention of doing so, I am aware of the controversy regarding the treatment of killer whales that has come to light with the release of the 'Blackfish' documentary," he said. "The Bob Irwin Wildlife & Conservation Foundation Inc. and I do not support the use of captive animals for the performance of tricks with the intent of mere entertainment for financial gain."
Bob has not been associated with the family zoo since 2008, and he said he disagrees with choices made by his late son's wife as well as her children.
Image from Eva Rinaldi on Wikimedia Commons