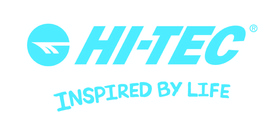 Storied outdoor footwear brand Hi-Tec Sports USA has selected Terra Public Relations to handle public relations for their line of premiere hiking and outdoor footwear.
Based in Jackson, WY, Terra PR brings authenticity and deep roots in the footwear industry to the table for Hi-Tec.
"This year, Hi-Tec will be celebrating our 40th anniversary. We are so proud of our accomplishments thus far and we are ready to tell the world about our history and future," said Dayna Stejskal, PR and Marketing Executive at Hi-Tec USA. "We're looking forward to partnering with a firm that will be able to connect our brand with our target audiences."
Hi-Tec is inspired by life and its goal is to meet consumers' needs with a desire to evolve with the ever-changing outdoor industry. Frank Van Wezel started Hi-Tec in 1974 and since then, Hi-Tec has been the first brand in the industry to bring many proprietary technologies to market in their selection of outdoor, hiking and work footwear.
Alli Noland, Director of Everything at Terra PR said, "We're really excited to be working with such a storied brand. The deep connection to fitness and the outdoors fits perfectly with our client lineup and experience in the footwear industry and I've been a fan of Hi-Tec for years"
Logo courtesy Hi-Tec