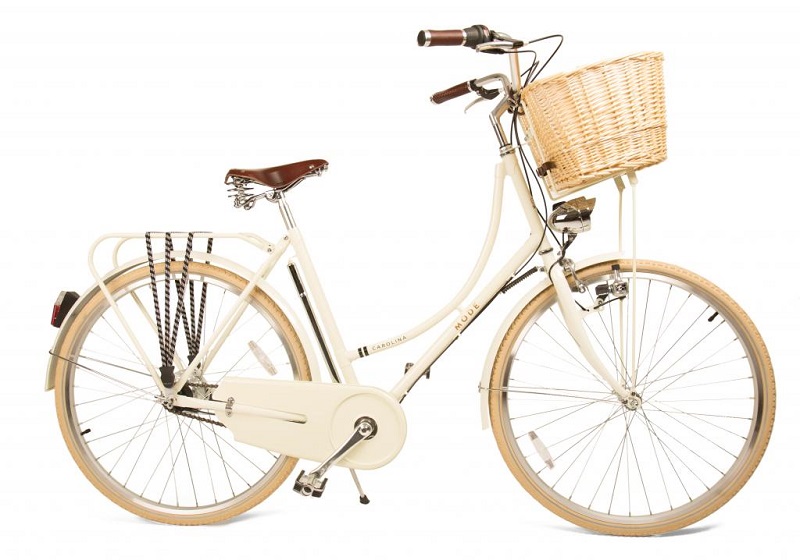 Mosi Bicycles, the newest company innovating vintage European-style bicycles with a modern twist, is the perfect addition to jazz up any outfit or adventure planned for this spring and summer season. For any person who is not afraid to mix eclectic, old-school elegance with personal style, these chic bicycles are a fresh touch and are sure to add excitement to the day ahead. With clean lines, classic colors and comfort all fused into four unique models, these sleek bicycles can be taken anywhere and everywhere during the upcoming seasons.
"As a stylist, I am mainly behind the scenes and therefore get to hear what everyone is really talking about. Mosi Bicycles is one of fashion's best kept secrets and is an instant obsession amongst fashion crowds," said Toni Ferrara, celebrity stylist. "To say it simple enough, it is easy glamour. You can put on a pair of denim shorts and a white t-shirt and feel comfortable riding down the streets of Beverly Hills, or anywhere for that matter. It is the ultimate statement piece for the warm seasons to come – treat yourself and add Mosi Bicycles to your must-have checklist."
"There is no doubt that bicycles have been relevant since the 19th century – but our Mosi collection is far more interesting," said Darren Buck, President of Mosi Bicycles. "We strive to create a fresh take on a classic – joyful cycling that not only puts you in a good mood but is sure to turn heads and create buzz. I like to think of them as an extension of your personal style and an easy way to add charm to any outfit."
Mosi Bicycles currently has four very distinct styles in the Mode collection that flawlessly fit each person's unique style. With high-tensile steel frames and rear roller-disk brakes, the rider has the ability to control performance as well as experience a consistently balanced ride. The specially crafted accessories that accompany these bicycles are of the Buck & Wing collection – the saddles and grips are made of genuine Australian leather which have been chosen for each ride with style and precision in mind. Mosi Bicycles is the most wanted look for spring and summer and will continue to be admired throughout the year.
Image courtesy Mosi Bicycles