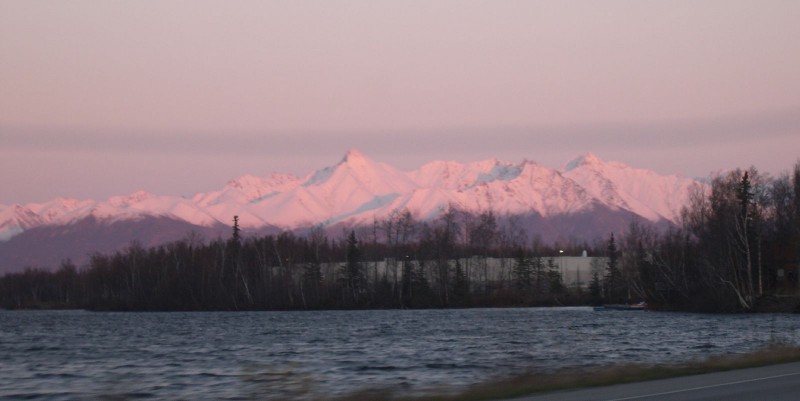 The man who found the body of adventurer Christopher McCandless in Alaska in 1992, a story that was told in Jon Krakauer's 1996 bestseller Into the Wild, was fatally shot by police on Sunday night in a drunk driving incident.
In 1992, Gordon Samel had been part of a group of three moose hunters that came across the camp of McCandless three weeks after his death. According to Krakauer, Samel was the hunter who discovered the 24-year-old in his sleeping bag, while the other two in the group stayed behind.
For years, Samel had struggled with bipolar disorder, and Sunday night's incident was just one of many crimes he had been involved with over the past 30 years. After being arrested last September for drunk driving, he was ordered not to drink. The 52-year-old from Wasilla appeared to be drunk driving again on Sunday, although that has yet to be confirmed. He was in a police chase shortly before 9 p.m.
According to the Anchorage Daily News, an Alaska State Trooper and a Wasilla police officer opened fire on his white truck after Samel put his pickup in reverse and drove toward an officer when he began approaching the truck on foot. Samel was killed and a passenger in the car was injured. Thirty minutes prior to the shooting, it had been reported that Samel was possibly drunk driving. A trooper knocked on his truck, but he drove away, going the wrong way up Parks Highway, onto a side street, and ending on Whispering Woods. His truck then spun out when it got to Seward Meridian.
Samel's mother, Roberta Lincoln told the Anchorage Daily News that her son was well-liked and hardworking but would sometimes exhibit strange behavior if he failed to take his medications for bipolar disorder. She said she wondered if he was simply off his medications on Sunday night rather than drinking. Lincoln expressed concern over the fact that the trooper and officer didn't first try to use a tazer on Samel or try to shoot out his tires.
"I'm sure he was probably trying to get away but not run over somebody," she said. "He would never do that."
His relatives described him as an avid outdoorsman and talented mechanic with two adult children, a son and daughter.
Image courtesy of Adam on Wikimedia Commons