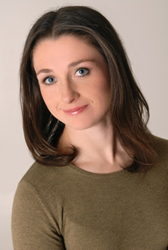 Obstacle course racing (OCR) is a relatively recent addition to the world of competitive sports. Started in England in 1997, it wasn't until 2010 that it began gaining momentum in the United States. Although far outside the norm of conventional organized sports, obstacle course racing is one of the world's fastest growing events, with hundreds of thousands of people throughout the world registering and showing up each weekend to race.
Margaret Schlachter, who competed at the very first Spartan Race in 2010 and is a recognized expert in obstacle course racing, brings her undeniable expertise and accessible voice to the hundreds of thousands of people out there who are falling in love with this unconventional sport. In Obstacle Race Training, Margaret shows how this sport can be a life changer for professional athletes, weekend warriors or complete newbies to fitness. Margaret walks through the basics of obstacle course racing and provides information about the different events like Spartan Race, Warrior Dash and Tough Mudder.
Readers will learn how to find the race that's right for them, how to create a balanced training program and how to prep for race day and beyond. Find a path to overall fitness and have fun doing it with Obstacle Race Training!
Anyone that has been interested in fitness and wanted a new and different way to challenge themselves—and get muddy in the process—should pick up this book and start having the time of their life!
The book is available at Amazon, Tuttle Publishingand Barnes and Noble starting April 15th.
About the Author: Margaret Schlachter has been obstacle course racing from its birth in 2010 and is the dominant female voice in this sport. In June 2012, she became the first professional female obstacle course racer, with the help of her sponsors. She currently devotes all her time to racing, writing for About.com, FitnessRX for Women Magazine, Mud &Obstacle Magazine, and blogging at her award-winning blog DirtInYourSkirt.com. Margaret's mission is to inspire more women to get off the couch and get active each day!
Image courtesy of Tuttle Publishing