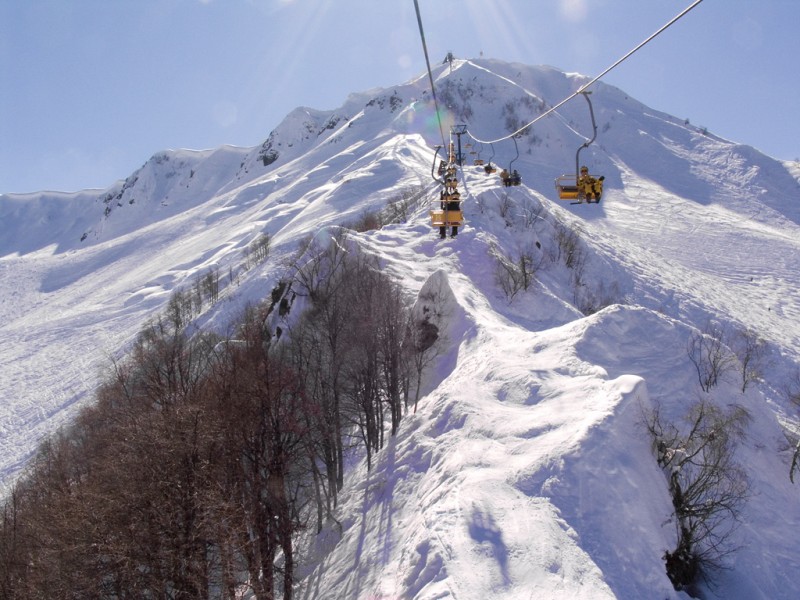 So far, three athletes on the US Paralympic Team have crashed on the alpine ski course in Sochi, Russia.
On Saturday, Tyler Walker fell on the course and was motionless until members of the medical staff rushed to his side. The Aspen, Colorado resident was flown to the hospital and it was reported shortly after that he was in stable condition. Walker uploaded a photo of himself on his Facebook page with the caption, "I'm ok! I don't remember crashing but I didn't break anything. Thanks so much for all the support, it means everything. I totally got a ride in a Russian helicopter, though!"
Two days later, two more alpine skiers on the team were flown to the hospital after crashes. Athletes Alana Nichols and Stephani Victor crashed within a half hour of one another during the sitting Super G event.
The US Paralympics Twitter account tweeted, "#TeamUSA's Alana Nichols and Stephani Victor are conscious and responsive after crashes in the #Paralympics super-G."
Nichols went on to post on her Facebook page, saying she and Victor were banged up, but doing ok overall. Nichols said she needed stitches in her chin, and that Victor, "is in the room next to me and she is also going to be okay. She's got a pretty banged up face… Praying for a quick recovery for both of us. Thank you all for the love, prayers and all of the support… It means more than you know."
Nichols won silver in sitting downhill on Saturday, and Victor won three medals at the 2010 Paralympics.
Image from Lite on the Wikimedia Commons