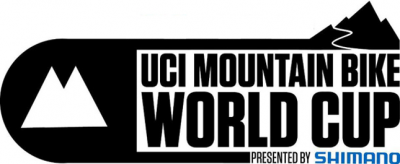 Top cyclists from across the world will return once again to Windham, New York on August 7-10 for the 2014 Windham Mountain Bike World Cup presented by Shimano, and it's not too early to register for media credentials.
After hosting a World Cup in 2010, 2011 and 2012, Windham will again host the UCI Mountain Bike World Cup presented by Shimano in 2014. For the fourth time, the world's best professional mountain bikers will converge on Windham Mountain as the town hosts the eighth of nine UCI World Cup stops, and the only stop in the United States.
Members of the media are encouraged to register for credentials – which provide access to the media room and certain areas of the courses – by visiting http://racewindham.com/media/ and completing the request form. Media inquiries can be directed to [email protected]
The races draw mountain biking's most elite competitors from more than 35 countries and an international media contingent from throughout North America, South America, Europe and Asia. Race week activities are reported to biking enthusiasts on a daily basis and millions watch the races live online and as they are broadcast and replayed around the world. In the U.S., the races are streamed online live and replayed on Universal Sports Network.
This year, Windham is one of five sites to host all three disciplines on the race circuit: Olympic Cross-Country (XCO), Cross-Country Eliminator (XCE) and Downhill (DHI). The Cross-Country eliminator will make its first appearance in Windham in 2014. Competitors on both the national and international stage have experienced Windham's award winning XCO and DHI courses. The Cross-Country Eliminator will bring that same course craftsmanship and racing action into a spectator friendly form with a shorter fast paced race in the base area.
Windham World Cup organizers are planning numerous community events again this year including a block party, concert, Race the World amateur cross-country and downhill races, and a Kids' Fun Race. Additional activities for racers and spectators alike will celebrate the uniqueness of the Windham area throughout the weeklong event.
Windham Area Recreation Foundation and Windham Mountain Resort continue their partnership to bring high caliber racers to Windham. The Resort has hosted mountain bike events since 2007, building a reputation as a premier mountain biking destination.
Windham is the eighth stop on a tour that also visits Pietermaritzburg, South Africa; Cairns, Australia; Nove Mesto na Morave, Czech Republic; Albstadt , Germany; Fort William, Great Britain; Leogang, Austria; Mt. Sainte-Anne, Canada; and Méribe, France.
Logo courtesy UCI