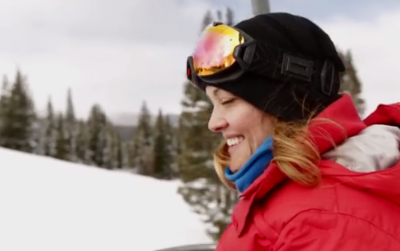 Amy Purdy already has a full plate.
The snowboarder will be competing in the Winter Paralympic Games that begin today in Sochi, Russia. The athlete lost both legs below the knee after she contracted Neisseria meningitis, a form of bacterial meningitis, when she was 19. Only seven months after receiving leg prosthetics, she began snowboarding again—a sport she had loved for years. Soon after, she began competing, and the rest is history.
Three days after she competes in snowboard cross next Friday at the Paralympics, 34-year-old Purdy will show off another skill—dancing.
Purdy along with athletes such as Olympic gold medalist ice dancing partners Charlie White and Meryl Davis, distance swimmer Diana Nyad, and former NFL player Sean Avery, will be competing on the newest season of Dancing with the Stars, which will be broadcast live on March 17.
"Obviously, the Paralympics is my No. 1 focus," Purdy said on Thursday, according to USA Today. "I think it's a healthy distraction. It's easy to think about racing and our competition around the clock. Even when we're not riding, we come back and we're visualizing. I think it's a great distraction to come back (after morning runs), take a little time off, and dance."
Purdy is currently ranked No. 2 in the world in her event, and she's the only double amputee who will be competing. After the event, she will make the 30-hour trip to Los Angeles where she will dance less than 24 hours after landing. She is paired with dancer Derek Hough. 

"The timing is perfect," Purdy said, according to Team USA. "I think it's so great that I can be here and represent my country and the sport that I love and other people with disabilities, and I'm able to use that as a platform for what we're doing over here. I'm grateful that I'm here competing and I've been chosen for the team, and I'm grateful that I've been chosen for Dancing with the Stars."
Image is screenshot of video by KelloggsUS on YouTube