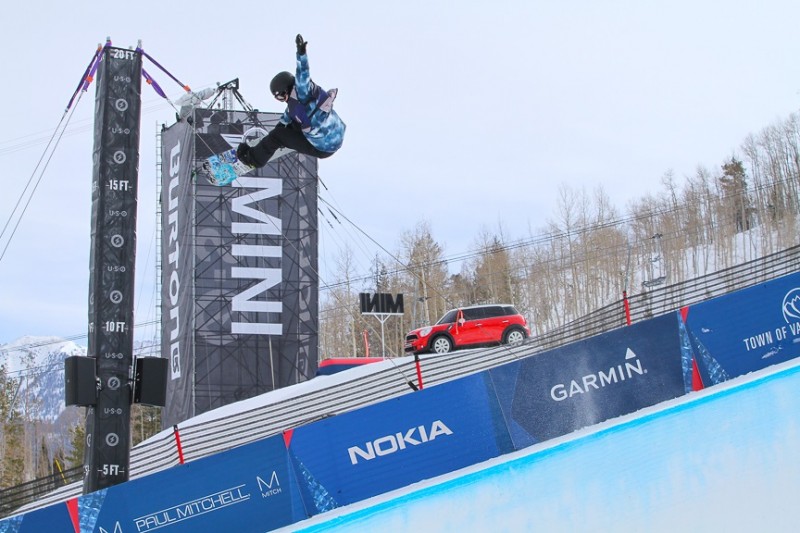 On another sunny day with perfect Halfpipe conditions, we saw current Halfpipe Tour Champion Kelly Clark place first for the finals on Saturday.
With her 87.53 score today making finals she secured yet another World Snowboard Tour Title, she will receive another trophy to put up in her cabinet.
Kelly still dominated the Halfpipe field this season, even though competition keeps getting tougher, with youngsters like Chloe Kim and Olympic Champion Kaitlyn Farrington finding their way to the top spot more often. Despite qualifying for the final in first, she hasn't yet won the Burton US Open – and the 5 other women in the final will most certainly give everything they have to prevent it.
In the men's competition for the World Snowboard Tour Halfpipe title everything is still wide open. Current leader Christian Haller will have to battle Taku Hiraoka and Louie Vito for it. When Louie Vito wins on Saturday, he'll be the 2014 Champion, but with the extremely high level in the pipe, the amazing amplitude and brilliant style shown today, we're sure a number of riders will lay down a number of surprises in the final.
The Burton US Open will continue with the Slopestyle finals today and for those who can't join us here in Vail to witness it can check it out on the webcast www.burton.com/uso
Image courtesy Burton