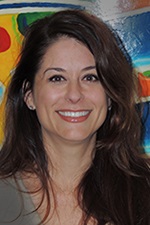 Surf Expo announces the return of industry veteran Nikki Houston Duroe to the Sales Team. Houston Duroe will oversee the sales of Surf Expo's Swim, Lifestyle, Boutique and Footwear categories.
"I am thrilled to rejoin the Surf Expo team. The industry and culture is an enormous part of who I am, and to have the opportunity to be a part of the stellar Surf Expo team twice in my career is a dream come true," said Houston Duroe.
Houston Duroe managed Surf Expo's boardsport categories including surf, skate, wake, wind and kite over a nine-year period of unprecedented growth. In 2008 she joined the Imprinted Sportswear Shows as Group Show Director for their seven annual shows. Most recently, she was the Digital and Sponsorship Sales Manager for NY NOW™, SURTEX®, signature mix™ marketplace and the International Contemporary Furniture Fair®.
Roy Turner, Surf Expo's Show Director commented, "We are honored to have Nikki return to Surf Expo. Her extensive experience in the industry and knowledge of Surf Expo will be an asset in amplifying our categories. We could not be happier!"
Houston Duroe will start immediately and will be based out of Surf Expo's headquarters in Atlanta, GA.
Image courtesy Surf Expo