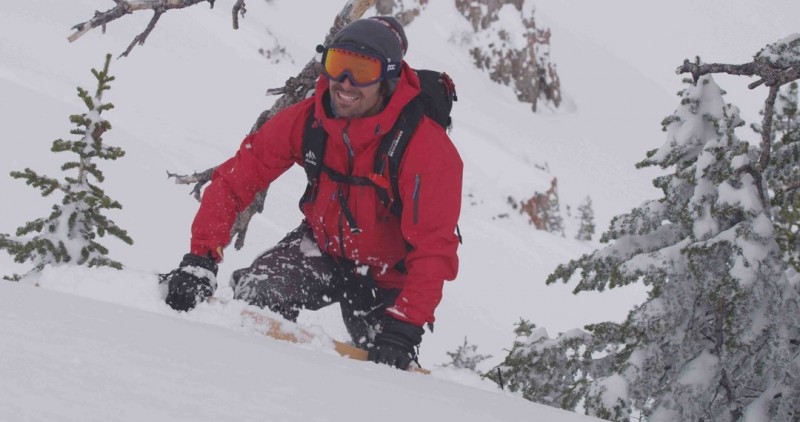 Multimedia action sports lifestyle brand Teton Gravity Research (TGR) announces an endorsement deal with Sony Electronics and snowboarder Jeremy Jones for its lightweight, compact Action Cam, a mountable full HD POV camcorder. The announcement coincides with the release of Sony's new and improved Action Cam, the AS100V, and the release of Jones' Mind's Eye video, a self-edit shot entirely with the Action Cam, on TetonGravity.com.
The deal has come together following Jones' use of the Action Cam as his exclusive POV cam over the past year and a half with TGR on location in Wyoming, Alaska, California and Nepal for the filming of Higher, the feature film being produced for a fall 2014 release.
"I think Sony's Action Cam is the best POV cam on the market," says Jones. "It's got the best sensor, audio quality, and image stabilization of any I've used. Beyond using it snowboarding, I've really enjoyed and appreciated being included in the product development process with Sony's product planning and design teams from Tokyo."
"Jeremy's unmistakable talents in snowboarding and diverse background in film and video made him the ultimate choice to represent our Action Cam," said Greg Herd, senior manager of the Action Cam business at Sony. "He has been a great asset for the team, and we look forward to more exciting opportunities to collaborate with Jeremy and TGR moving forward."
Jones was one of the first to receive the new Sony AS100V Action Cam, which adds full HD broadcast-quality video capture, 24p, advanced image stabilization, high-speed shooting modes, and an improved still image feature in a splash-proof white body that allows for camera use without a waterproof case in the snow and rain.
Image and video courtesy Teton Gravity Research