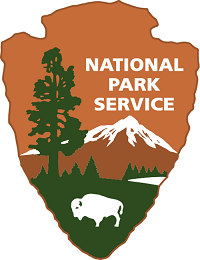 A new National Park Service report shows that 495,613 visitors to Biscayne National Park in 2012 spent $29 million in surrounding communities. That spending supported 376 jobs in the local area.
"Biscayne National Park is proud to welcome visitors from around the nation and the world, and to contribute to the local economy," said Superintendent Brian Carlstrom. "We appreciate the partnership and support of our neighbors and are glad to be able to give back by helping to sustain local communities."
A big draw to the park and community so far this year are free trolley rides for visitors. The Homestead National Parks Trolley departs to Biscayne and Everglades National Parks, as well as Miami-Dade County's Homestead Bayfront Park, from historic downtown Homestead. Major repair and renovation projects, utilizing local companies, recently took place or are under way at Elliott and Boca Chita Keys as well as the Dante Fascell Visitor Center grounds.
The peer-reviewed visitor spending analysis was conducted by U.S. Geological Survey economists Catherine Cullinane Thomas, Christopher Huber, and Lynne Koontz for the National Park Service. The report shows $14.7 billion of direct spending by 283 million park visitors in communities close to a national park. This spending supported 243,000 jobs nationally, with 201,000 jobs found in these gateway communities, and had a cumulative benefit to the U.S. economy of $26.75 billion.
According to the report most visitor spending supports jobs in restaurants, grocery and convenience stores, hotels, B&Bs, and other amusement and recreation based businesses. To download the report, including information for visitor spending at individual parks and by state, visit http://www.nature.nps.gov/socialscience/economics.cfm. For a link to stock video, please visit http://www.nps.gov/news/econ_b-roll.htm.
To learn more about national parks in Florida and how the National Park Service works with Florida communities to help preserve local history, conserve the environment, and provide outdoor recreation, go to www.nps.gov/florida. For more information on the Homestead National Parks Trolley, including schedules, routes, and ranger programs, please visit www.cityofhomestead.com/gateway. For more information about Biscayne National Park, please visit the park website at www.nps.gov/bisc, or follow the park on Facebook at www.facebook.com/biscaynenps, or Twitter at www.twitter.com/biscaynenps.
Logo courtesy National Park Service