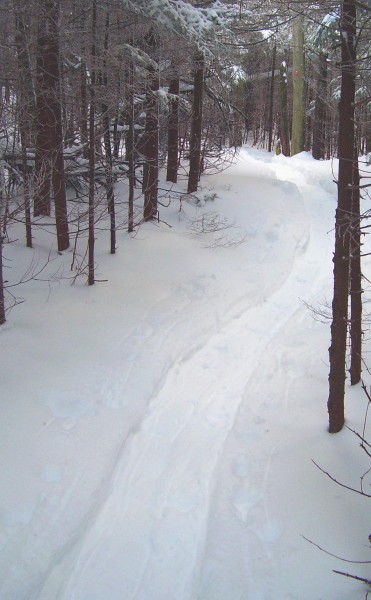 Held from February 28-March 3, the 14th annual Snowshoe National Championships attracted a record number of participants.
With Prospect Mountain Ski Area in Woodford, Vermont as host, the US Snowshoe Association-organized event that was sponsored by Dion Snowshoes brought in almost 400 snowshoe athletes.
The 10K course was designed by local resident, Tim Van Orden and included 4K of climbing and 4K of descents, giving participants a good amount of variety.
Mitchell Ryan from Plattsburg, New York took first place in the juniors division with a time of 21:53 in the 5K course while representing SUNY Cortland Cross Country.
"This is a new thing for me," he told Snowshoe Magazine, mentioning this was only the second snowshoe event he'd ever participated in. "The training I have gone through at Cortland really prepared me for the difficulty of this race."
For the women, Janette Cudley from Cazenovia, New York took first in the juniors division with a time of 26:03.
As for the adults, Eric Hartmark from Duluth, Minnesota took first for the men's with 42:10, while Amber Ferreira from Concord, New Hampshire took first for the women's with 51:31.
"I loved the downhill," Hartmark said. "The course was packed down and was nice and fast, you could really fly."
Next year's Snowshoe National Championships will be held in Eau Claire, Wisconsin.
Image courtesy of Daniel Case on Wikimedia Commons