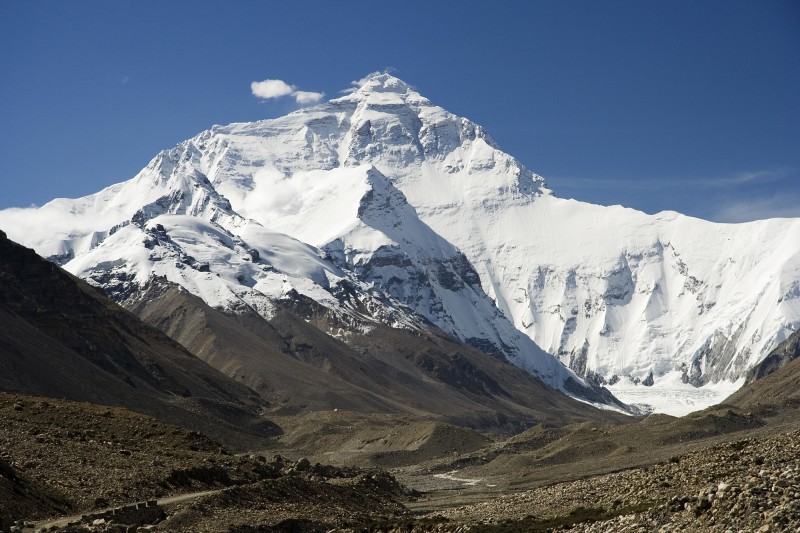 Beginning in April, Mount Everest climbers will be required to pick up eight kilos (about 18 pounds) of garbage during their descents in an effort to clean up the popular mountain.
The new rule is one of several that relate to mountaineering in Nepal.
"The government has decided in order to clean up Mount Everest, each member of an expedition must bring back at least eight kilos of garbage, apart from their own trash," Tourism Ministry Official Madhusudan Burlakoti said in a news release.
He said legal action will be taken against climbers who fail to abide by the new rule, but it has not yet been decided whether or not it will include a fine or other penalty.
"Our earlier efforts have not been very effective. This time, if climbers don't bring back garbage, we will take legal action and penalize them," Burlakoti said.
Despite an established rule that climbers must pay a $4,000 deposit that will be refunded once they show they have brought back everything they took on the expedition, abandoned garbage on the routes and base camps has still been a major problem.
Although most of the people who climb Everest have a clear love for the outdoors, it hasn't stopped them from leaving behind a mess. This reality combined with the announcement from Nepalese officials that the fee for climbing Everest along with other mountains will be greatly reduced has many worried that the problem of waste left behind will only increase.
An office will be set up at the base camp where climbers must turn in the trash they collect. The office will also offer medical aid and assist in conflict resolution—addition security on the mountain will also be added.
Image from Luca Galuzzi on Wikimedia Commons