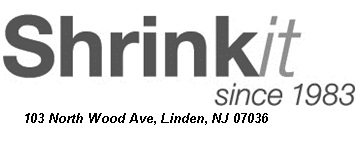 It's not every day two companies observe a milestone anniversary of 20 years, such as Shrinkit, LLC and Shrinkfast Marketing did recently. Both companies attribute their growth and prosperity to this tight business relationship.
Shrinkit and Shrinkfast work together to bring the best shrink wrap and installation accessories to its customers. This mutually beneficial relationship has benefitted from joint promotions and complementary products.
Through a network of distributors, Shrinkfast offers the propane-fired heat tools for wrapping everything from small equipment to large buildings, boats, bridges, scaffolding and military aircraft. Shrinkfast heat tools are manufactured in the United States, come with a full one-year warranty, and are fully capable of handling any shrink wrap requirement.
Since 1983, Shrinkit has brought high-quality shrink wrap and installation accessories to professionals and do-it-yourselfers. Based in Linden, New Jersey, the company works with customers in all markets, from marine to industrial to wind power.
Logo courtesy Shrinkit