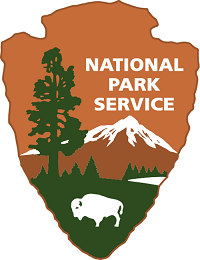 Pacific Historic Parks and Golden Gate National Parks Conservancy Honored 
The National Park Service recently presented the 2013 Director's Partnership Awards to two organizations that impact thousands of park visitors every day. Pacific Historic Parks was recognized as a catalyst for the new Pearl Harbor Visitor Center and the Golden Gate National Parks Conservancy was honored for their long-term, cumulative partnership achievements.
"Partners have been stepping forward to support and protect America's national parks for as long as there have been parks," said National Park Service Director Jonathan B. Jarvis. "The recipients of this award continue that long legacy of shared stewardship. Both of these groups forged deep and lasting relationships with citizens, community organizations, agencies, and educational institutions to complete projects that will provide visitors with memorable park experiences for years to come."
Pacific Historic Parks is the cooperating association for World War II Valor in the Pacific National Monument, Kalaupapa National Historical Park, War in the Pacific National Historical Park, and American Memorial Park. In December of 2010, the association completed a $56 million capital fundraising campaign to replace the USS Arizona Memorial Visitor Center with the Pearl Harbor Visitor Center, a LEED (Leadership in Energy & Environmental Design) Certified multi-use visitor complex that features two movie theatres, award winning interactive exhibits, a research and education center, and expansive ceremonial grounds. The result of their effort extends to the 1.7 million annual visitors who tour the site to pay tribute to, and learn about, those involved in a pivotal moment in our nation's history.
Golden Gate National Parks Conservancy is a partner with Golden Gate National Recreation Area. The Conservancy was honored for its outstanding, varied, and far-reaching partnership achievements. A $34 million capital campaign transformed the asphalt of Crissy Field into a wetland and meadow habitat with a popular shoreline promenade. Another major accomplishment was the revitalization of Lands End which features new trails, restored ecosystems and the Lands End Lookout Visitor Center.
The Director's Partnership Award annually recognizes nationally significant partnership accomplishments, including completion of major partnership programs, projects or fundraising goals; recognition of cumulative partnership achievements; or the retirement or departure of a high performing, valued partners or park leaders.
Throughout the country, more than 250 program and park partners assist the National Park Service with projects and programs. They leverage a tremendous variety of resources and skill sets to help deliver essential services that preserve our history and lands.
Logo courtesy National Park Service