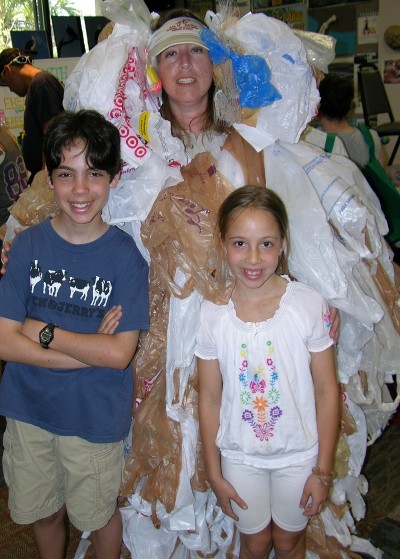 Trash-talking, plarn, and Bagzilla: These are just a few highlights of the adult and kid activities that will be available at the J.N. "Ding" Darling National Wildlife Refuge's Earth Day celebration on Saturday, April 19, 2014.
Free activities will include giveaways to the first 200 arrivals, earth crafts in the Education Center Classroom, a guided hike along Indigo Trail and the new Wildlife Education Boardwalk, a "trashy" contest for kids, family story-times, free admission to Wildlife Drive for hikers and bikers, free bike rentals, and upcycle trash activities.
"We are gearing our activities for all ages," said Ranger Becky Wolff, refuge education specialist. "We'll bring back our disposable bag-costumed Bagzilla character and teach people how to turn trash into jewelry and other masterpieces."
J. N. "Ding" Darling National Wildlife Refuge, the "Ding" Darling Wildlife Society-Friends of the Refuge (DDWS), and Tarpon Bay Explorers co-host Earth Day at the Refuge.
Watch local papers for more details, visit www.dingdarlingsociety.org, or call 239-472-1100 ext. 236.
Image courtesy "Ding" Darling Wildlife Refuge