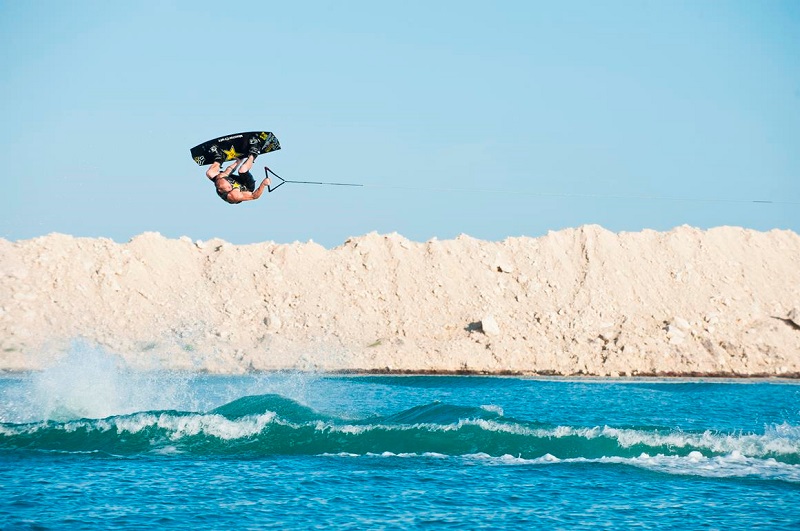 The official green light has been posted for the Body Glove Wake / Surf Team to travel to the Middle East for an exhibition performance for the world to see.
"This is the first time in history that we are sending our team to that part of the world" quoted Billy Meistrell, Body Glove's Vice President, "and we are thrilled about it!"
The Body Glove Wakeboard event is going to take place on April 4, 2014 at the world famous Xtreme Wake facility in Dubai – UAE with the local public and members of the Royal Family present. To mark this occasion, Centurion Boats will be unveiling their brand new, state of the art Body Glove Limited Edition ENZO FX22 in the ruby blue waters of the Arabian Peninsula that very same day!
Riders participating in the Body Glove Wakeboarding Event are:
Rusty Malinoski – Current WWA World Champion
Harley Clifford – 2012 Pro Tour and "King Of Wake" Series Champion
Bob Soven – Alliance WAKEBOARD Magazine's 2013 "Rider Of The Year"
Melissa Marquardt – Alliance WAKEBOARD Magazine's 2012 Female "Rider of the Year"
Keenan Flegel – Current World Wakesurfing Champion
This unique and extraordinary event is going to be documented by Alliance Wake Magazine and the Body Glove Entertainment team headed by Greg Browning.  "Any trip we take with our wakeboard team is amazing and to film in a location like Dubai, it's going to be awesome. We can't wait."  States Browning, "We are bringing all the high-speed cameras, GoPros, and drones we can carry!"
The team will be documenting their entire visit to the Middle East with the Grand Finale, one-day, exhibition held at the facilities of Body Glove's newest partners in the region, Xtreme Wake.  Get ready for some jaw dropping action!
"We are extremely proud to have this opportunity presented to us by our local partners in the Emirates," says Robbie Meistrell, Body Glove International's CEO. "We know the people there have never seen a performance as spectacular as this one."
Image courtesy Body Glove