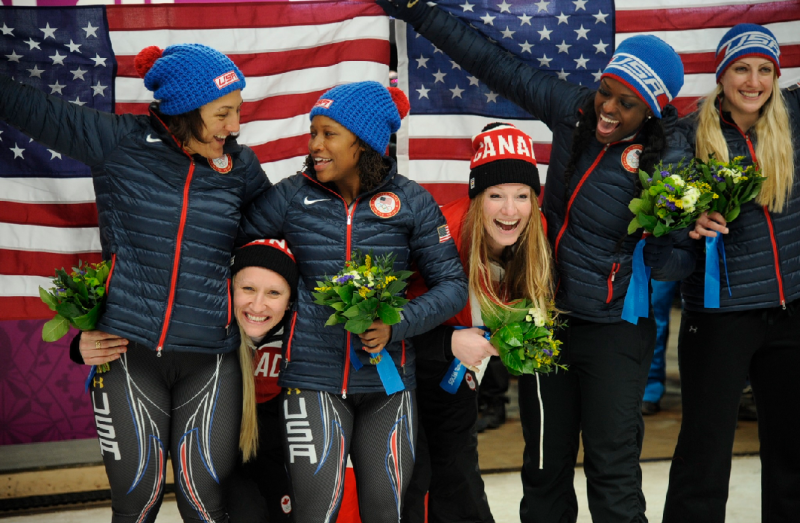 US bobsled pair Lauryn Williams and Elana Meyers won silver, while fellow Americans Jamie Greubel and Aja Evans took home bronze.
The two pairs were surpassed by Canadians Kaillie Humphries and Heather Moyse.
Williams, also a track athlete, became the fifth Olympian to receive medals in both the Summer and Winter Olympic Games, as she won gold while running relay in the 2012 Olympics in London. She and Meyers lost to Canada by a mere .1 seconds.
Probably the most impressive facet of Williams' accomplishments is that she only began bobsledding last summer at the suggestion of fellow sprinter Lolo Jones, who also made her bobsled debut in Sochi. It didn't take much for officials to see how talented Williams was, as she was placed in the USA-1 sled at the Sanki Sliding Center because her push skills were so great.
Image is screenshot of Team USA website