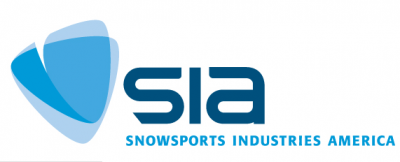 SnowSports Industries America (SIA) released the 2014 Mid-season Snow Sports Market Intelligence Report today, covering the ups and downs of the 2013/2014 season August 1 – December 31, 2013. The report provides detailed data and statistics on equipment, apparel and accessories sales along with participation information on alpine ski, freeski, snowboard, cross country ski, backcountry, apparel and accessories categories along with detailed consumer intelligence information.
"This report is designed to provide the snow sports industry with actionable intelligence about sales and participation trends during the season while the snow is still falling and participants are active," said Kelly Davis, SIA's research director.
Sample Report Highlights:
Sales reached a record $2.3 billion by the end of December despite snow drought in the Pacific West.
Sales of women's specific cross country equipment increased 50 percent in units sold and 43 percent in dollars sold.
Alpine insulated tops sales were up 20 percent in dollars sold to $362 million and up 15 percent in units to more than 2 million units sold.
Action cameras may be the single most popular accessory in the snow sports market right now. Sales of action cameras were up 19 percent in units sold to 81,000 cameras and up 36 percent in dollars sold to $27 million through December.
Backcountry accessories sales including beacons, probes and shovels increased 17 percent in dollars sold and 14 percent in units sold through December
The 2013/2014 Mid-Season Intelligence Report covers a variety of retail channels including snow sports specialty, chain and the Internet. The easy-to-follow analysis also features stand-alone chapters for alpine, snowboard, cross country, backcountry, apparel and accessories.
The Mid-Season Intelligence Report is a key information resource for suppliers, retailers, reps, entrepreneurs, financial analysts and students, giving them a comprehensive view of the snow sports market and a detailed view of each category and market channel. The report may be used to compare pricing, retail margins, unit and dollar volume by channel, regional sales, inventories and market penetration. Snow sports entrepreneurs find the report particularly useful when developing business plans and all snow sports businesses may use the report to provide a backdrop on the industry when seeking initial or additional financing. Students have also used this report extensively for various reports and projects in their business, social science and a variety of other class projects.
The 2013/2014 Mid-Season SIA Snow Sports Market Intelligence Report is available at no cost to SIA Members, $425 to non-members and $50 to students.
To receive a copy of this year's report or for more information about snow sports retail sales information and other SIA Research products including the State of the Industry Videos, Snow Sports Participation Study, Revisiting Growing the Snow Sports Industry and more, contact Kelly Davis, SIA's Director of Research, at [email protected] or by phone at 703-506-4224.
Logo courtesy SnowSports Industries America