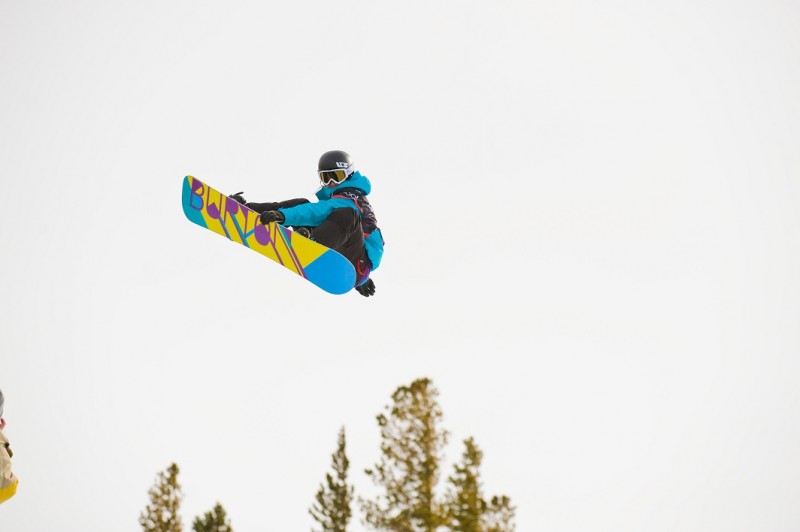 Kelly Clark is one of the most well-known names in snowboarding.
This week, she snagged bronze in the halfpipe event at the Olympic Winter Games in Sochi, Russia. The American athlete, 30, began snowboarding at age seven and has been competing since 1999. In 2000, she joined the US Snowboard Team.
She has three Olympic medals, which is more than any other snowboarder—male or female.
Clark is now known as one of the most inspirational women in the sport, and it's commonplace to see her passing on knowledge to younger athletes. As a truly positive force in the sport, she's often cheering on those who she's competing against.
"I remember X Games, Stratton Mountain, [Kelly was] 16 years old and I was sitting in my living room in Cooma, Australia, on the TV and I thought, 'Wow, I want to be her. She is amazing,'" Torah Bright, an Australian snowboarder with two Olympic medals, told USA Today. "And I am so pumped to have had, I don't know, a 14-year-long career with her and just aspiring to her greatness."
Clark responded by saying, "I love you man."
With a huge list of wins under her belt, she said despite how long she's been competing, she plans to continue.
"I'm not in any hurry to leave this sport. I love it," she said. "I'm way outside the boundaries of what I thought was possible already, and I want to learn new tricks. So I'll be around for a while."
When asked if she wants to compete in the Winter Olympic Games in Pyeongchang, South Korea in 2018, she said, "I wouldn't count me out."
Image courtesy of Wikimedia Commons user John Lemieux