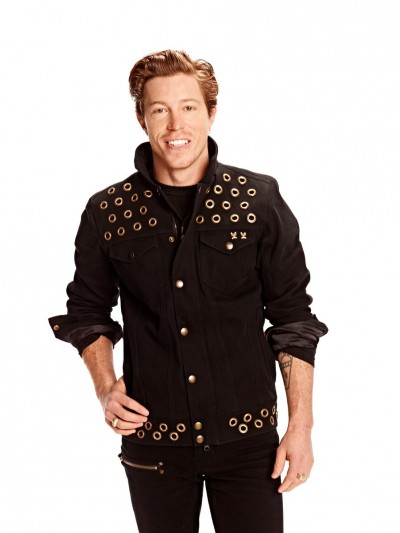 Coming to Sochi, Shaun White had hoped to make history by claiming his third gold medal in the men's halfpipe, and possibly a fourth in the new slopestyle event. Instead, he will return home empty handed.
The week started with controversy. White decided a mere 48 hours before the men's slopestyle to drop out to focus on his premier event, the halfpipe. Even though his last minute drop didn't allow the team time to replace him, Sage Kotsenburg was still able to claim the first-ever slopestyle gold for America in his absence. This was the second time in recent history, however, that White had opted out of an event at the last minute. A month ago, White also decided to skip this year's X Games. All these decisions were made in the hopes of securing a medal in Sochi, and put White under a tremendous amount of pressure to deliver.
But instead, in one of the biggest upsets of the games, Swiss snowboarder Iouri Podladtchikov, known as "I-Pod," outperformed the 27-year-old reigning champ and claimed the gold for himself. In an even bigger shock, thanks to the performances of two up-and-coming Japanese riders, Ayumu Hirano and Taku Hiraoka, the once-untouchable White was completely knocked off the podium.
The event also marked the end of the United States' dominance in the snowboarding halfpipe event, as it will be the first time since the sport's introduction in 1998 that an American will be absent from the podium. Though American riders had previously claimed eight of the 12 medals, this year the competitors literally fell flat. The American team, including veterans Danny Davis, Greg Bretz, and even young hopeful Taylor Gold, struggled to keep their balance during the event, taking a variety of notable tumbles. The most memorable crashes of the day, however, belonged to White, who fell twice during his first final run, earning him a measly 35 points. His second run was significantly better, and bumped him up in the standings.
It was I-Pod who truly shined in this year's event. His first run put him near the top of the pack with a score of 86.5, but it was his second run that earned him gold. In an amazing spectacle, I-Pod nailed a YOLO 1440-degree flip, a trick that he perfected before veteran White.
It should be noted that the conditions of the pipe weren't there best. After numerous complaints from competitors, Sochi's workers scrambled to make the slushy, bumpy mess ride-able. Still, after practice runs most of the athletes claimed it was much better and perfectly usable, and the competitors that topped the charts proved it to be so.