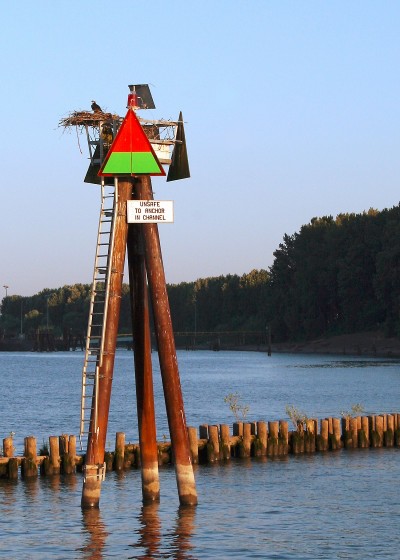 In a hearing before the Subcommittee on Coast Guard and Maritime Transportation held yesterday to review the future of the federal government's navigation programs and aids to navigation, Boat Owners Association of The United States (BoatUS) submitted comments urging the federal agencies faced with lower budgets to keep the needs of recreational boaters in mind when looking at future savings and efficiencies. Aids to navigation include items such as floating and lit buoys, fixed markers, sound signals and range markers that allow boaters to safely navigate.
In an opening statement, Subcommittee Chairman Duncan Hunter (R-CA), stated, "In an age of electronic communications and digital technology, I am interested in the savings and efficiencies that can be gained through an e-navigation system, as well as the progress we have made in implementing e-navigation. However, I am also concerned that as an e-navigation system is built out, adequate redundancies and back-up systems are put in place to ensure safety."
While BoatUS acknowledged that the US Coast Guard's aids to navigation mission is understandably focused on supporting commercial shipping and fishing, "We ask that the needs of more than 12 million registered recreational boats also be considered as the Committee reviews these programs. Unlike commercial vessels, recreational boats are much less likely to have sophisticated electronics needed to access some of the newer proposed systems such as virtual buoys. There is still a significant need for the tried and true physical aids to navigation in areas such as shallow draft harbors and channels where boaters operate."
Also commenting about the collection of data used to create nautical charts, BoatUS said there was a "backlog of need to survey areas with active recreational boating populations."  The national boat owners group also acknowledged and thanked NOAA's Office of Coast Survey for being responsive to boaters needs with a change in a plan that would not have included "the Magenta Line", or Atlantic/Gulf Intracoastal Waterways, on new charts. Instead, the Office has undertaken an innovative program that will use verifiable "crowd source" information combined with survey data to maintain the Magenta Line.
To see the full BoatUS comments, go to: www.BoatUS.com/Aidstonavigationcomments.
Image courtesy BoatUS