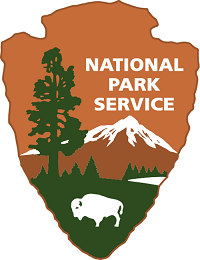 The National Park Service today announced that it will help more than 350 communities improve local parks, establish trails, access rivers, and protect special places through its Rivers, Trails, and Conservation Assistance program this year. Learn more about projects in your state.
"The National Park Service Rivers, Trails, and Conservation Assistance program helps all Americans get outdoors," said National Park Service Director Jonathan B. Jarvis. "This year, we're connecting youth with national parks in Alaska, planning a community trail system for mountain biking in Michigan, and getting people paddling on Texas rivers."
Every year, the National Park Service makes technical assistance grants to community groups, nonprofits, tribes and state and local governments. Local leaders collaborate with National Park Service staff and other partners to plan trails and parks, conserve and improve access to rivers and natural areas, and create other outdoor recreation opportunities. National Park Service staff provide free facilitation and planning expertise, help engage partners, develop plans and identify funding sources. These projects empower millions of people to get outside close to home in all 50 states, the District of Columbia, and Puerto Rico.
"The NPS Rivers, Trails, and Conservation Assistance Program has been an invaluable resource for our communities' effort to formulate a master plan for our trails system," said Bruce Levine, Director of the Parks and Recreation Commission for the City of Eureka Springs, Arkansas. "The program fills a void in smaller communities that otherwise lack the staff or resources to provide the necessary elements to produce professional planning documents."
Last year, the National Park Service helped communities across the country get their conservation and outdoor recreation projects off the ground.  The city of West Jordan, Utah needed a plan to focus on the completion of one of the last four trail gaps in a 45-mile regional trail system. The NPS helped the city develop partnerships with more than 17 stakeholders and used a collaborative planning process to complete an action plan that allowed the city and their partners to secure more than $2.6 million to construct the trail. Completing this trail segment creates opportunities for physical activity, and provides access to urban parks, trails, and connections to transit for more than one million people. Trail construction is scheduled to occur in the spring of 2014.
"The development of a plan and creating working relationships with all our partners was something that the city [of West Jordan] was unable to achieve on their own. This resulted in actual dollars being generated for the construction of the trail," said Chuck Tarver, community development block grant director. "We appreciate National Park Service guidance and expertise, because without them it would have taken us several more years to complete the trail."
Do you have an idea for a local recreation or conservation project? The National Park Service can help you envision your community's future. Applications for 2015 projects are due by August 1, 2014. Visit www.nps.gov/rtca for more information and to apply.
Logo courtesy National Park Service