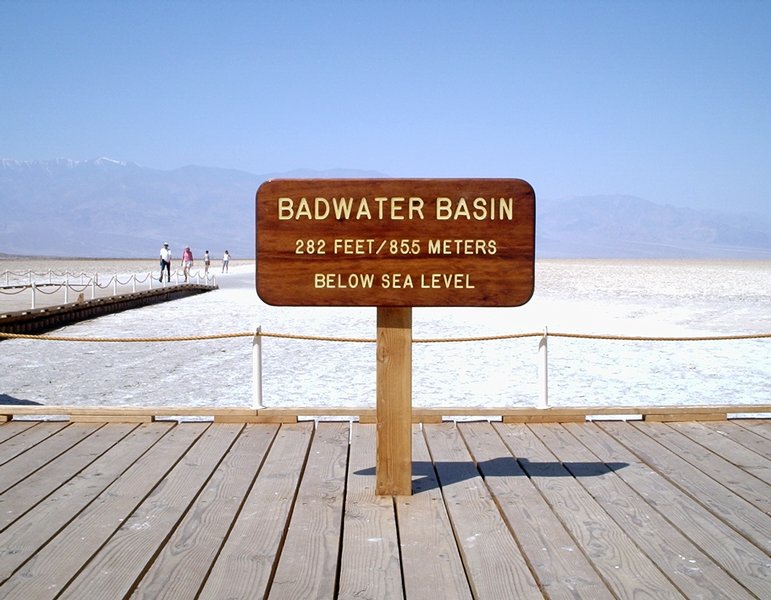 The Badwater Ultramarathon has been known as "the toughest foot race in the world" for many years, which seems fitting considering it requires participants to run 135 miles in temperatures that reach 120 degrees, all while gaining 13,000 feet in elevation along the way. It began 27 years ago, and the iconic setting of Death Valley is what first comes to mind when hearing "Badwater," but that setting is about the change.
The National Park Service announced it will be conducting safety assessments of the Badwater Ultramarathon and other races this year. This summer, a criss-cross path across Owens Valley will be used as the race's home, which is west of Death Valley. Runners will still be covering 135 miles, but will start in Lone Pine and finish the race at Whitney Portal. The highest elevation that will be reached is Horseshow Meadows at 9,900 feet.
This news hit home for ultramarathon runners who have been part of this race for years, and many have complained about the temporary move.
Chris Kostman, who is in charge of operating Badwater, the Furnace Creek 508 bike race, as well as three other events in Death Valley, told the Los Angeles Times it was "mind-blowing" and "unprecedented" to have to cancel or relocate the competitions, considering there have been no deaths, serious accidents, or citations in more than 24 years.
Kostman along with colleagues attempted to convince the National Park Service to let events proceed this year. A Facebook page has even been created called "Save Sporting Events in Death Valley!" 

According to the article, "[Death Valley National Park Spokeswoman Cheryl] Chipman said [Death Valley National Park Superintendent Kathy] Billings is not opposed to athletic events but simply 'wasn't comfortable' continuing events without completion of the safety review and potential 'mitigation efforts.'"
Image courtesy of Ivan on Wikimedia Commons