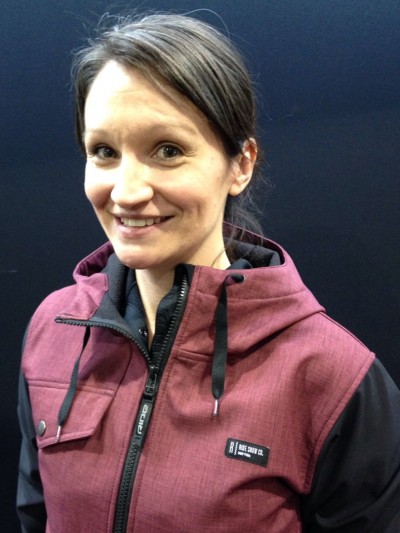 Ride Snowboards, an established leader in the snowboard industry, is beefing up its outerwear division. Today, Ride announces the promotion of Diane Egnatz to Outerwear Category Manager. Egnatz possesses a wealth of brand experience, outerwear design knowledge, and industry acumen that will help fuel Ride's fashionable and functional outerwear line into the future.
"Both the Ride and Cappel outerwear programs have a great legacy of fashion-forward style and attitude and I'm excited for the opportunity to integrate these with market leading technical performance," said Egnatz. "Between the talents of our outerwear team, and the legacy of the Ride brand, we have the tools necessary to push the product to the next level."
Having spent the past few years immersed with the brand and the Ride and Cappel outerwear lines, Egnatz has more than a decade of experience developing performance outerwear products. Before arriving at Ride in 2011, she was an integral part of the successful First Ascent outerwear
launch. Prior to that, Egnatz was on the East Coast designing performance apparel for RailRiders Adventure clothing. Throughout her career, she has worked with world-class mountain guides, athletes, and military professionals to develop cutting edge products. Egnatz is excited to bring those technical skills to the Ride outerwear program.
"We're excited to add Diane's technical expertise and product management skills to a team of outstanding outerwear designers," said Mark Zwahlen, Ride Product Director. "We're looking forward to seeing a new standard for attention to detail, quality, and refinement that will set the Ride and Cappel outwear programs apart."
For more about Ride, check out ridesnowboards.com.
Image courtesy Ride Snowboards