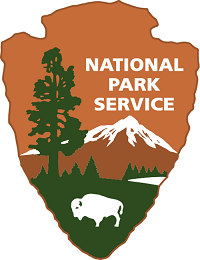 Visitors to West Branch can learn more about Herbert Hoover and other presidents this Presidents Day weekend. On Saturday, February 15 a park ranger discusses "Herbert Hoover's National Parks": special places like Arches, Isle Royale, George Washington Birthplace, Sunset Crater Volcano, and other national parks and monuments preserved by Herbert Hoover's administration. The presentation is free and begins at 2 p.m. in the visitor center.
Following "Herbert Hoover's National Parks" on February 15 will be the grand opening of the historic site's new permanent exhibits from 3 p.m. to 6 p.m. The new exhibits tell the stories of President Hoover's childhood in West Branch and how he later helped develop the park which commemorates his life. The grand opening is free. Refreshments will be offered by the Herbert Hoover Presidential Library Association.
The new exhibits feature artifacts, archival photographs and documents, text panels, and audio-visual programs. Along with the park's map and guide, audio tour, and introductory film, they complement visitors' exploration of the restored buildings and commemorative landscape of the historic site and the extensive galleries of Herbert Hoover Presidential Library and Museum.
On Monday, February 17  at Herbert Hoover Presidential Library and Museum, archivist Craig Wright will present "Presidential Parade",  a fun look at our presidents and the presidential library system. The presentation begins at 2 p.m. and is free with paid admission to the museum. It includes stories and images of presidents connections to both Herbert Hoover and fellow Iowan, Pulitzer Prize winning political cartoonist Jay "Ding" Darling. The Hidden Works of Jay N. "Ding" Darling, a temporary exhibit, is on display at the Presidential Library and Museum from until March, 23, 2014.
Logo courtesy National Park Service