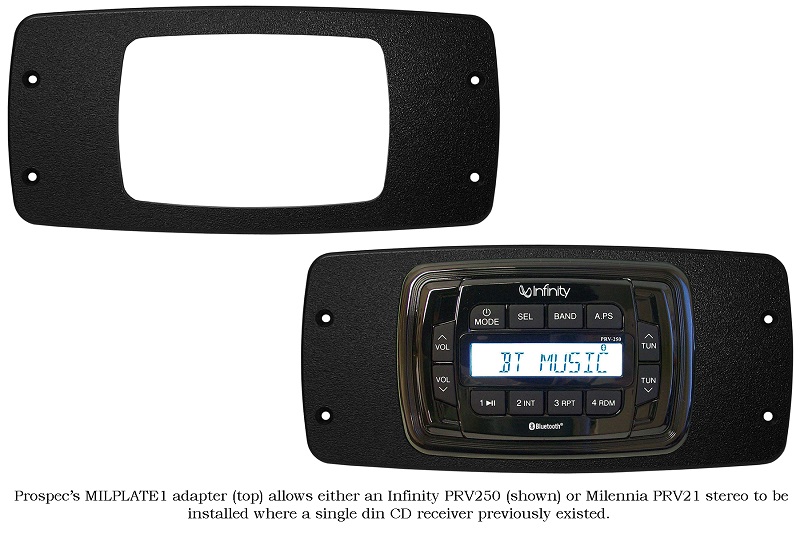 Since Bluetooth audio streaming devices have become a constant, many boat owners are looking to replace their CD players. Prospec's new adapter, MILPLATE1, allows either a Milennia PRV21 or an Infinity PRV250 stereo to be installed where a single din CD receiver opening previously existed.
A single din is an audio standard and refers to a 2″ x 7″ cutout typically seen with many stereos. Both the MILPRV21 and INFPRV250 offer Bluetooth audio streaming, but do not offer a single din cutout. Both units are roughly 4″ x 6″.
Normally, this would cause installation problems, but not with the MILPLATE1. With just a slight additional modification of the helm (template included with the radio), this plate will cover the former CD opening and allow either the MILPRV21 or INFPRV250 to be installed with ease.
Prospec Electronics' MILPLATE1 adaptor has a retail price of $11.95. It is black in color and made of ABS plastic.
Image courtesy Prospec Electronics