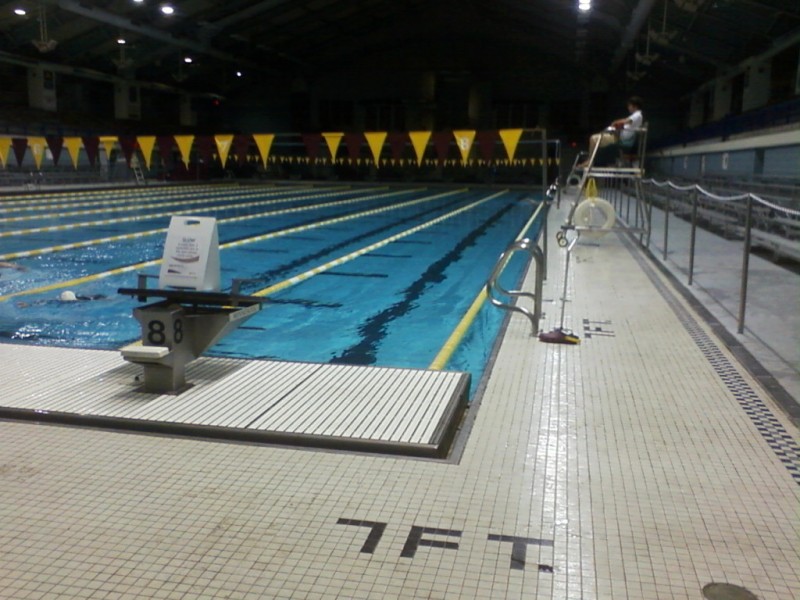 Jaring Timmerman, a 104-year-old from Winnipeg, Canada, has set the record for becoming the world's oldest masters swimmer—a sport he didn't even partake in competitively until he was 79.
Earlier this month, friends and family looked on as Timmerman succeeded in completing both the 50-meter backstroke race and 50-meter freestyle race. The athlete will turn 105 next month, and has worked to establish a new competition age category for swimmers between 105 and 109. Up until then, the age categories for masters swimming ended at 104.
"I'll be the only one that will have a world record at 105 because no one else has it at this time," he told CBC News.
Timmerman already has four world records under his belt, and trains twice a week.
"I think always having had a goal, and working to achieve something, probably has given him longevity," said his son, Don Timmerman.
But at 100, Timmerman tore several ligaments in his shoulder and was advised by doctors to stop swimming. Rather than close the book on his hobby, he chose to change his style of stroke while swimming and kept at it.
"It's a challenge," he told CBC News. "That's what it is, so that's why I swim."
Image courtesy of Christy747 on Wikimedia Commons