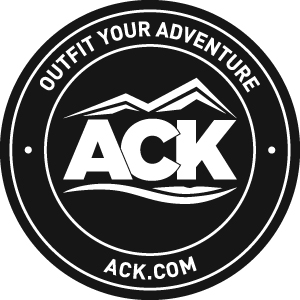 Join ACK on Feb 8th and 9th for their Grand Opening celebration
Outdoor retailer, Austin Canoe and Kayak (ACK), a division of MSP Holdings LLC, is gearing up for the Grand Opening of it's 5th location in northwest San Antonio, Texas, which is slated to take place over the weekend of Feb. 8th & 9th. The hours for the two day event will be 10am to 5pm each day.  This new store is in addition to the current Austin, San Marcos, Houston and Spring locations.
For those in the market for a new kayak or outdoor gear, this event is not to be missed. Exclusive grand opening discounts will be available to all those who attend and there will be plenty of chances to walk away with great door prizes. Plus, event goers should be sure to have their mobile device on hand and ready to take advantage of a limited time social check-in offer via Yelp, Facebook and Foursquare.
"We have been eyeing the San Antonio market for a long time and all those loyal customers that have been driving up to our San Marcos location now can get all their kayaking and outdoor gear much closer to home," said Chris Hackerd, MSP Holdings VP of Store Operations, "This store will also expand our reach farther south as we get closer to the coast and into the region where there are a lot of outdoor activities."
ACK San Antonio is conveniently located at 12746 Cimarron Path, Ste 152, just off I-10, south of 1604. The 5,000 square-foot store will host an expansive selection of kayaks, stand up paddle boards, camping and other outdoor adventure gear along with associated services and events. It will also house the store-in-a-store concept RackBoys featuring a full line of car rack components and accessories.
The location was selected through in-depth market research showing a healthy and active lifestyle community interested in the great outdoors. The store is slated to officially open its doors February 7th 2014 with the grand opening celebration the following weekend.
Logo courtesy Austin Canoe & Kayak