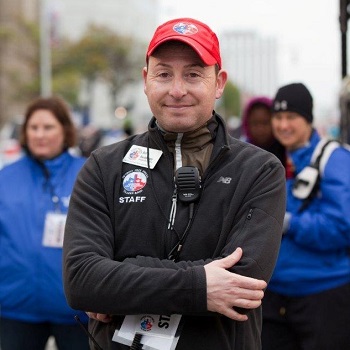 Running USA, the national industry non-profit organization, has announced that Rich Harshbarger has been selected as its new CEO. Harshbarger, the organization's fourth CEO, succeeds Susan Weeks (2008-2013), Basil Honikman (2000-2008) and Steve Edwards (1999-2000).
"We heartily welcome our new CEO Rich Harshbarger, and we are excited about introducing him as our new CEO to the attendees at Running USA 2014 in two weeks," said Kevin Callahan, Running USA President. "Rich brings a wealth of experience and passion to Running USA, and he will build upon the organization's successes from the past 15 years."
"I look forward to meeting people at Running USA 2014 and leading the organization to advance and promote the most accessible of sports," said Rich Harshbarger, Running USA CEO. "Running USA has established a strong foundation and the ability to strategically guide, support and lead its members and partners to successfully achieve their goals. I am ready to tighten my laces and roll up my sleeves to work with industry leaders to further grow our sport."
Harshbarger, 44, has been Vice President of Consumer Marketing and Communications for Detroit Media Partnership since May 2008. His responsibilities include overseeing the day-to-day marketing functions for the most used media brands in Metro Detroit including: The Detroit News, Detroit Free Press and their award winning websites. Harshbarger also acts as Executive Race Director for the Detroit Free Press Marathon, an annual event with nearly 30,000 runners from around the world.
He has worked for Gannett Co., Inc. for 19 years and has held similar posts in California, Ohio and Missouri.
Harshbarger, a California Bay Area native, former competitive swimmer and now a fitness runner, holds a Masters of Science degree in Integrated Marketing Communications from Northwestern University and a Bachelors of Science Degree in Journalism from the University of Kansas.
For a photo of Rich Harshbarger or to arrange an interview, please contact Running USA Media Director Ryan Lamppa at (805) 966-7747 or [email protected]
Image courtesy Running USA