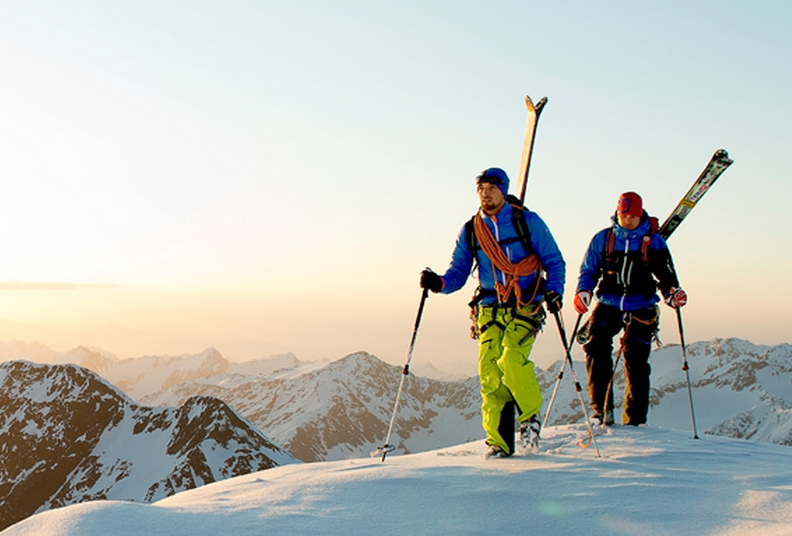 In 2011, avalanche pack company Orotvox was absorbed into fellow pack company Deuter.
"It's an exciting time for Deuter and Ortovox in the US right now and it is allowing us to combine efforts, scale and resources to grow both brands," said Bill Hartrampf, Deuter USA's President, in a press release. "We are creating a combined strategy and plan in all organizational and operational aspects to not only promote, but leverage our resources and brands in every season."
Since then, there have been plenty of new products released within each brand, and I was able to check out what's new for both brands during the Outdoor Retailer Winter Market last week.
Deuter, which was founded in 1898, focuses on producing backpacks, bags, sleeping bags, and accessories.
"What they're really know for is air ventilation, fit, and comfort in their packs, all at really reasonable pricing too," said Michael Collin from Pale Morning Media.
In the brand there are new women's packs for alpine touring and lightweight picks.
Ortovox focuses on high-tech avalanche gear, and the company made its name through its rescue system products. New in 2014 is the shovel system, which is extremely versatile and works as several tools in one.
"You can also make it into a pick ax as well," Collin said of the product. "They [Ortovox] are definitely the leader in avalanche systems."
For more information, visit the Deuter and Ortovox websites.
Image is a screenshot of Ortovox website