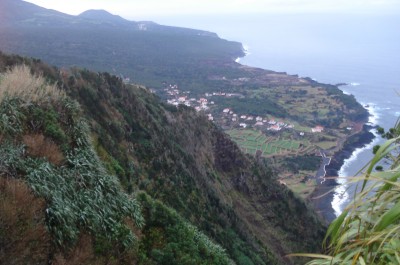 A Brazilian surfer may have set a new world record for the biggest wave ever surfed after he rode an approximately 100-foot wave on Monday off Portugal's coast.
The surfer, Carlos Burle, was surfing in Praia do Norte, which is a fishing village in Nazare on the Atlantic. There were other surfers as well as media present, who confirmed it was the biggest wave they have ever seen surfed.
"At one stage there was a bit of shouting and screaming. Everyone was so excited you know, and I was just shouting back at them, telling them that it's just another big day, that everyone had to stay focused," Burle told Stab Magazine.
Currently, Burle as well as British surfer Andrew Cotton are waiting to hear back to see if they have broken world records with the enormous waves surfed, with the prior record being 78 feet.
Check out the video below.
Image from Ruben JC Furtado on the Wikimedia Commons