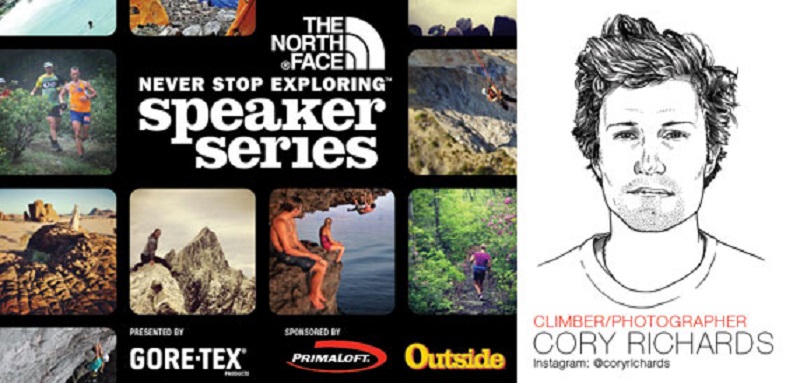 We're lucky to be here: Human Potential vs. Human Condition
As the first American to climb an 8,000-meter peak in winter, Cory Richards gained recognition as a top Himalayan climber. In 2012, a failed-attempt on Everest taught him true humility. This award winning photographer will examine the ups and downs of a life under the spell of the mountains.
Wednesday, November 6, 2013: San Diego Natural History Museum. Click here for tickets.
General Admission: Doors open 6:30 pm. Seating not guaranteed in case of sell-out. Free
Reserved Seating: Doors open at 6:30 pm. Guaranteed, preferred seating. $8
VIP Reception: Starts at 6:00 pm; Includes a meet & greet with Cory, hors d'oeuvres & adult beverages, and admission to the speaking event. $20 (benefits the San Diego River Park Foundation) 
Click here for National Geographic's article on Cory Richards.
Image courtesy The North Face