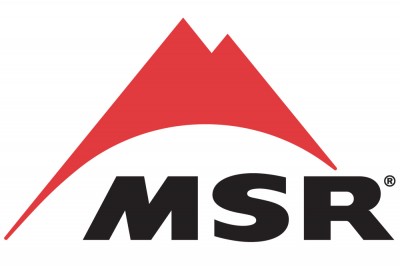 Mountain Safety Research (MSR), the Seattle-based manufacturer of high-performance outdoor equipment, has supported mountain expeditions since 1969. In 2013, MSR pays homage to its mountain heritage with its 10th annual sponsorship of the October 26- November 3 Banff Mountain Film and Book Festival and the 2013-2014 North American Film Tour.
The Banff Mountain Film Festival jury curated more than 300 films that will transport viewers to the world's most far-flung corners. Each film is a celebration of human endurance and the risk, beauty, and excitement found in the world's most hard-to-reach places. The North American tour will visit more than 50 North American states, provinces, and territories.
"The Banff Mountain Film & Book Festival is the epitome of outdoor adventure," said Dale Karacostas, director of MSR Shelter. "These films and books transport us to the world's most thrilling and interesting destinations: the Arctic, K2's peak, and Everest Base Camp. They connect us to our heroes. MSR is privileged to be a part of this celebration and we're honored that our products, from stoves to tents, help make these adventures possible."
The proceeds from several tour screenings benefit local outdoor programs, community causes, and nonprofits, such as youth adventure and outdoor pursuit programs, search and rescue operations, climbing clubs, adaptive sports programs, conservation groups, and trail maintenance organizations.
One lucky attendee will win MSR's World Tour grand prize: more than $800 in gear, including the reinvented MSR Hubba Hubba NX tent, Lighting Ascent 25 snowshoes, and Deploy TR-3 poles. The reinvented, freestanding two-person tent shaves 9 oz. off its predecessor and is the latest in performance design and technology. The tent features an exceptionally high volume-to-weight ratio; an intuitive setup; lighter, durable high-tenacity nylon fabrics; and innovative design features, including a side-loading compression bag and StayDry doors with built-in rain gutters. The Hubba NX collection is available now for limited early release at select retailers. It will be available worldwide at leading outdoor specialty retailers in January 2014.
MSR will also host a product display table at several screenings throughout the U.S. and Canada, including the always-sold-out three-night screening in its hometown of Seattle, Washington, Dec. 4-6 at The Mountaineers Program Center. Tour updates and additional contests will be available at www.facebook.com/msrgear and on Twitter @MSRGear.
Logo courtesy Mountain Safety Research