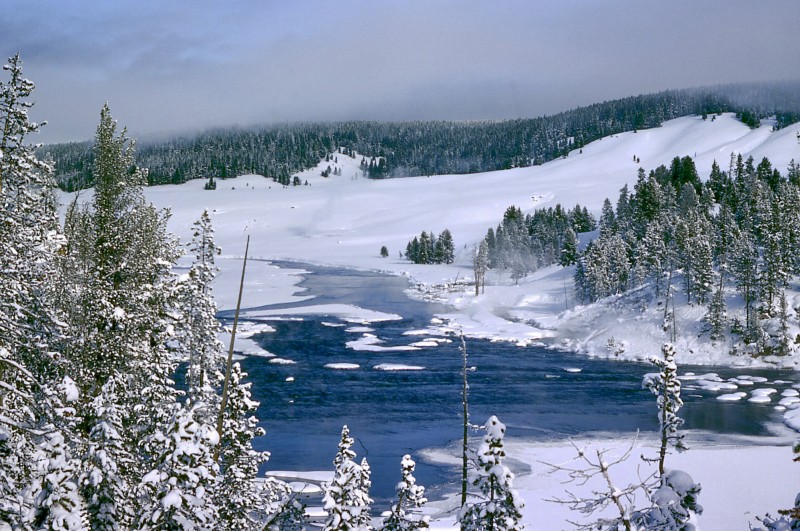 Attracted by the remoteness and natural beauty of traversing Montana's section of the Continental Divide, 62-year-old Richard Layne is planning an expedition that will span over the next three winters. The Montana outdoorsman hopes to have his journey, which will be done by snowshoe and not be strictly continuous, completed by April 2016. He plans on finishing in Glacier National Park's Hole in the Wall basin.
"I think all human beings live for the challenge, and I just happen to live for it in a certain way," Layne told the Missoulian. "I believe I'm a normal person who does abnormal things."
He said the entire route is between 969 and 990 miles, and made sure to mention he will be snowshoeing the actual Continental Divide in Montana, not the Continental Divide Trail.
The first section of his trip starts in February 2014, at the point where the Continental Divide leaves Yellowstone National Park—it runs along the Montana-Idaho northwest border and goes through the Centennial Mountains and Bitterrroot range, and then turns east around Wisdom and continues on to Butte.
The next section of his trip will be in 2015 when Layne travels north from Butte, going through Helena, Lincoln, and the Bob Marshall Wilderness, before ending at Marias Pass, which is on Glacier National Park's border.
"I will do the first 462 miles this winter," he said. "It's 120 miles just to Monida Pass. It's possible bets are already out I won't make it that far."
The third winter will be spent completing the expedition.
This trip will not be the first snowshoeing expedition Layne has undertaken. Back in 2008 he completed a 125-mile trek through the Bitterroot Mountains located in western Montana. The journey took one month and was almost not successful because of heavy snowstorms coupled with a broken snowshoe binding. After returning to civilization to repair the snowshoe, he went back and finished the trip.
In 2011, Layne spent two months traveling to Hole in the Wall. On his way back, he was rescued by helicopter near Kintla Valley after friends and family reported he was five days past his scheduled return date. He mentioned that although he was several days overdue, he was a mere half mile away from the dirt road, and was upset he was rescued because it impeded on his goal.
However, officials at Glacier National Park reported the saw Layne waving a red coat at the search helicopter near upper Kintla Lake, and they were also aware of a big storm moving in.
To read a detailed account of Layne's trip, check out his book, Inaccessible.
Image from Apollomelos on the Wikimedia Commons